2016-11-07
On the weekend I travelled down to Penny-Arcade's fourth annual Penny Arcade Expo in Melbourne - I figured it was kind of a Blizzcon-lite with far less travel.
It's a three day event, and I went for the Saturday session with two of my nephews. Having never been to a gaming or comic convention, I was equally excited and apprehensive. Tradeshows can be pretty dire, with bored vendors trying to attract your attention while you studiously avoid eye contact. I realised pretty quickly this wasn't going to be your average tradeshow: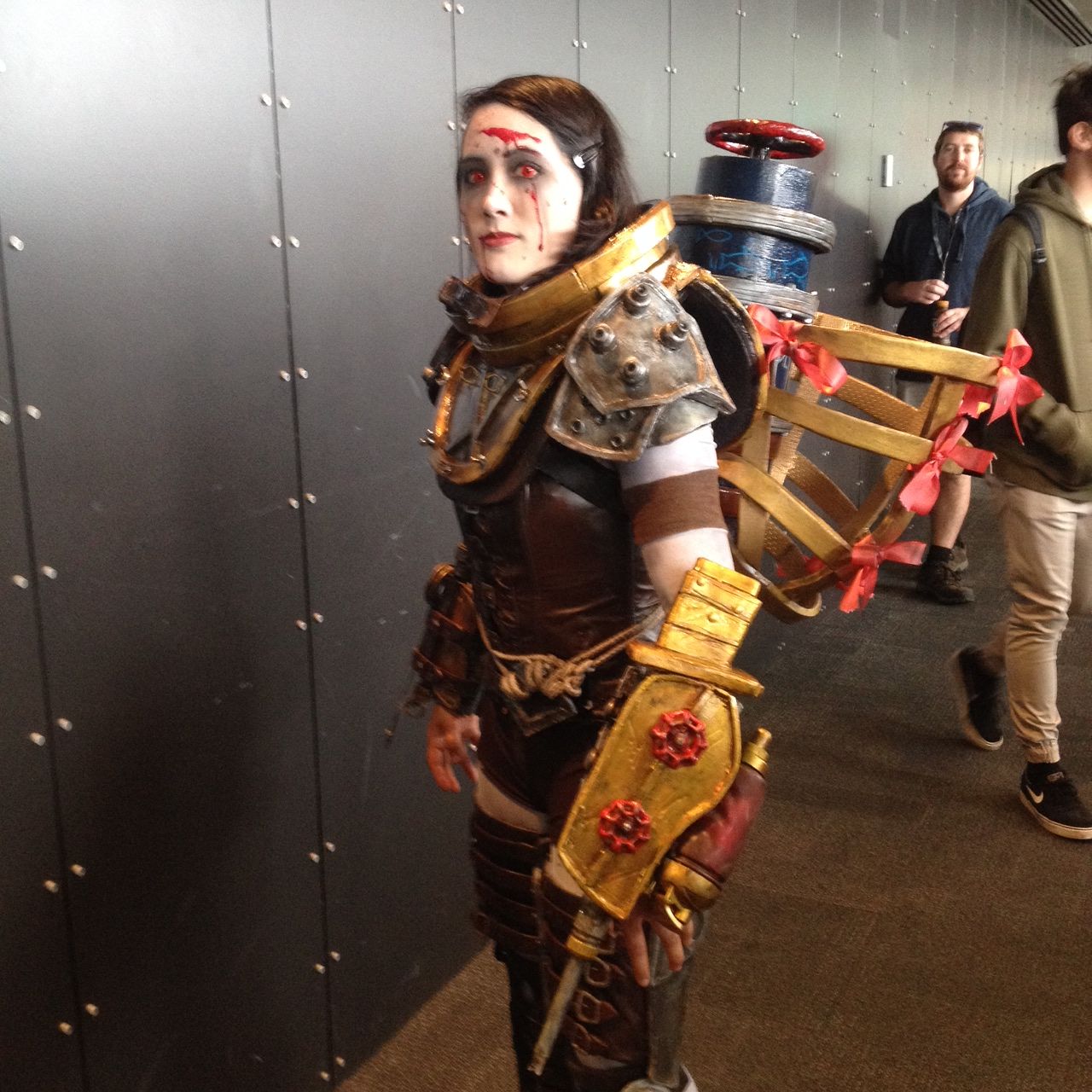 Entering the vendor hall surrounded by thousands of fellow fans pretty quickly allayed all remaining fears: this was going to be fun. Massive displays from major industry players, sound and vision overload, hardware to ogle, and all in the name of gaming. The dominant games were easily Overwatch and the venerable CS:GO. Overwatch was everywhere, being used to demo super fast monitors, LED headphones and keyboards, controllers and just about anything else. Most of the vendors had LAN setups which were allegedly to demo their hardware, but really most people were just enjoying the opportunity to play 6v6 in the same 'room'.
On the hardware front, the main thing we noticed was that VR is everywhere, though the queues were so long for all of them that we didn't get to play any. There's definitely some momentum around this latest attempt, no doubt seriously boosted by the offical PS4 VR hardware - they had the largest stand and longest queues.
It was also hugely entertaining constantly seeing amazing cosplay everywhere you turned. One moment you might be playing Mei, the next she'd be standing next to you with Reaper and Soldier 76 for good measure.
So far so good, but the real highlight came when we emerged from the cacophony of the demo hall into the (relative) serenity of the second main hall, which is effectively a fan-run celebration of gaming in all it's shapes and colours. Tabletop, RPG, console, PC, retro, pinball, miniatures, dice, you name it.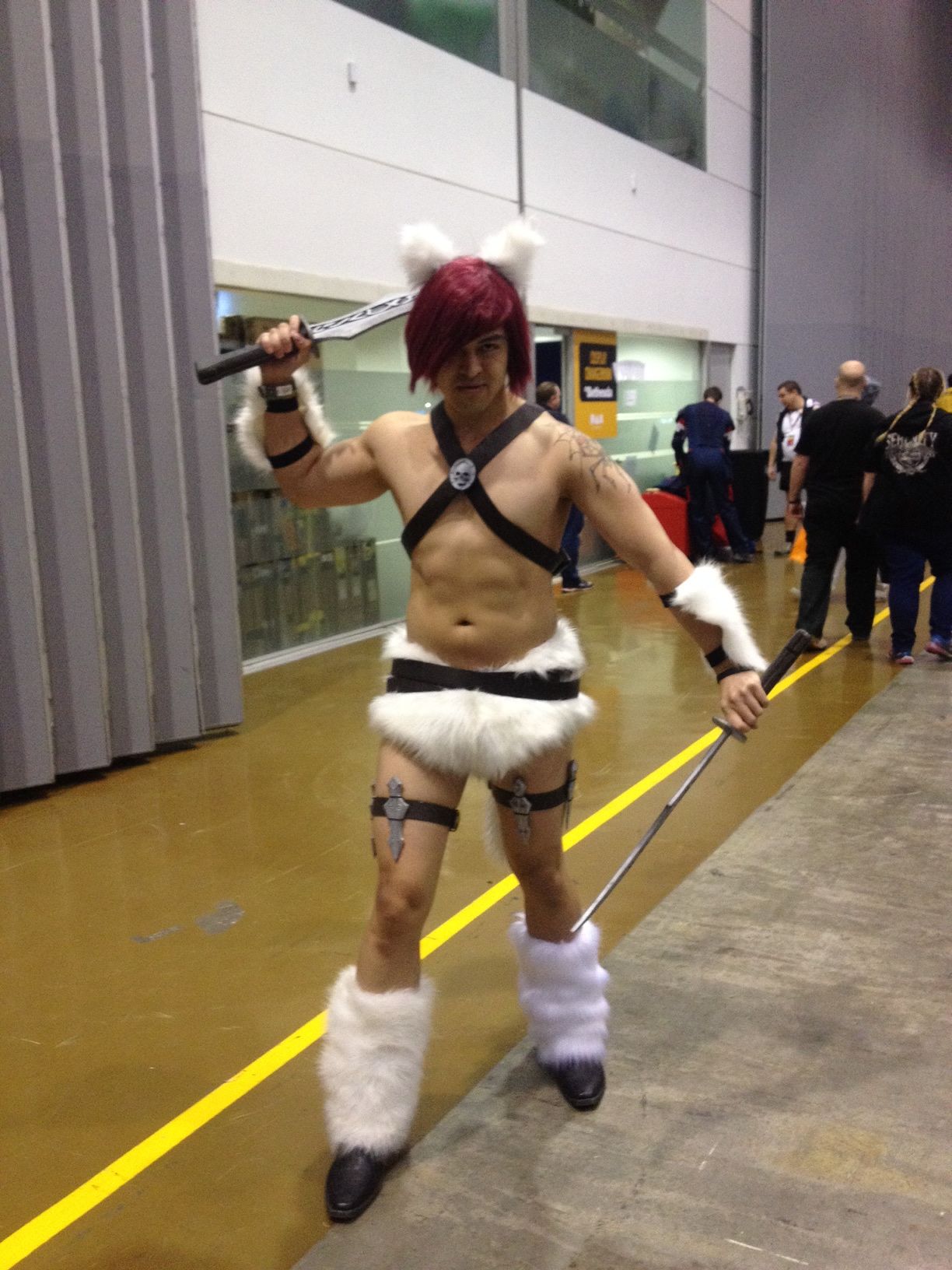 There are hundreds of tables setup for tabletop gaming, ranging from cards to miniatures to old school boardgame history (you could borrow just about anything from a huge selection of carefully maintained boxes). The amazing thing was that there were volunteers for every game, just sitting waiting for people to plonk down and learn how to play. No sales pitch, no pressure, just a celebration of a game they love and knowledge they want to pass on.
A collection of vintage machines were constantly in use (I struggled against R-Type with an very ancient joystick attached to a Commodore-64), as was the console rental area where you could pick any game from a huge library, grab some controllers and play for as long as you like. We entered a PS4 Overwatch comp and were promptly trounced, but it was a great experience complete with an encouraging audience.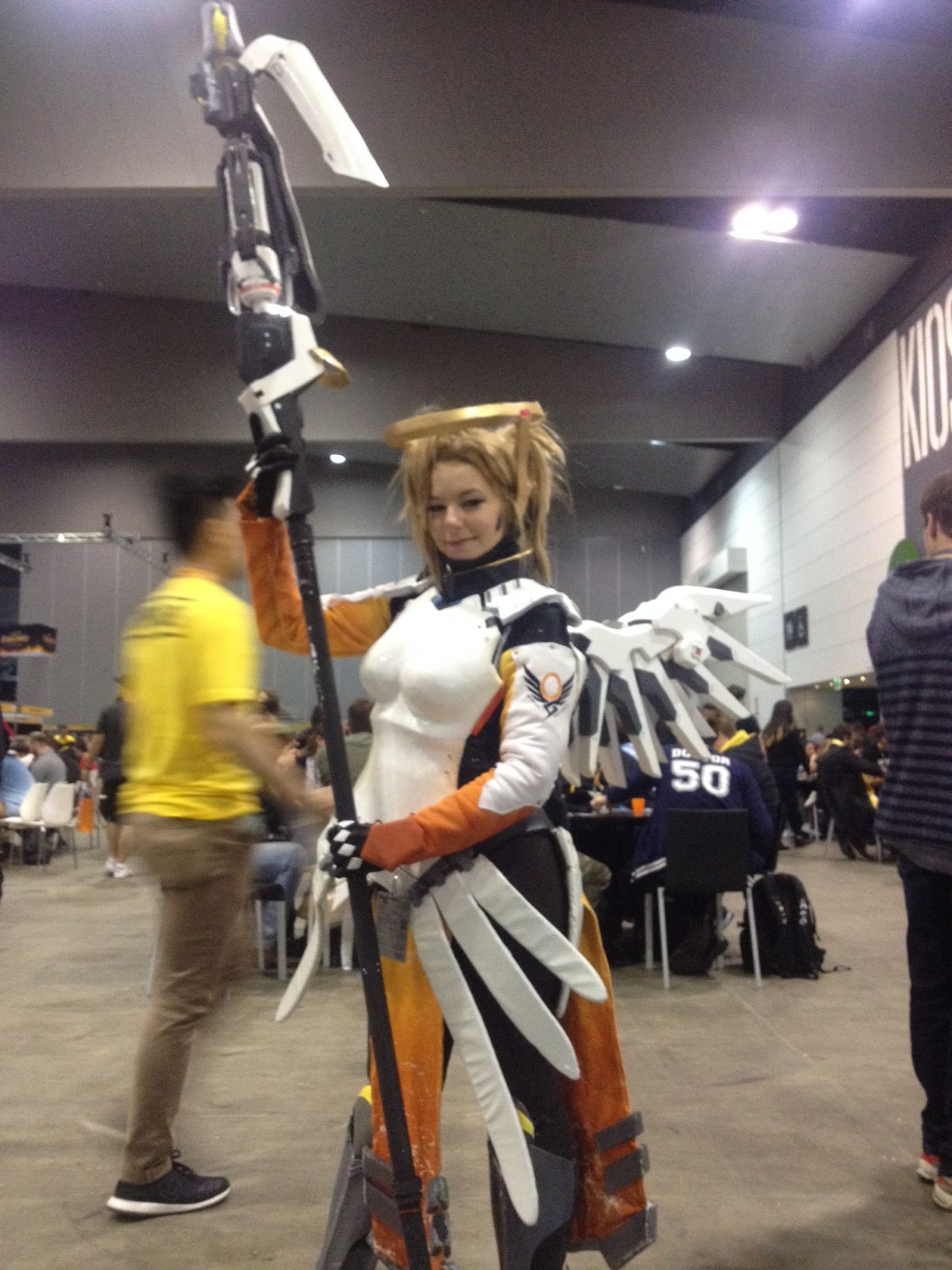 You could learn to paint figurines, enter pinball comps, collect and trade pins, or choose from any number of Role Playing game sessions, complete with volunteer GMs and newbie-friendly guidance. We played a one hour Adventurer's League DnD mission which was a hoot.
The 'fan hall' was the true heart of PAX and no doubt a large reason for it's continued success and popularity. No matter what kind of gaming you enjoy, there was a way here to enjoy it. My only regret was not getting to see any of the many many talks and panels that were held throughout - Fight of Fandoms: Fallout vs Witcher, SUPER HAPPY FUNTIME TOKYO GAMESHOW HOUR, the Omegathon etc. Obviously a reason to go back next year!
According to Wikipedia, PAX was created by the Penny-Arcade team because they "wanted to attend a show exclusively for gaming". It would more accurate to say it was created for gamers, and it's a huge success.
---
Comments:
Eden Rabatsch - Nov 7, 2016
Wow that sounds amazing. It is always in Melbourne, right? That might be on the agenda one year with my son
Yep always Melbourne (well, at least until 2019). Highly recommended and pretty kid friendly too.
Grats on the trip - looks like fun. That first image is a Big Sister from Bioshock 2 (sans helmet). The second image is … fuzzy - yeah, no idea. :p
stroeb - Nov 9, 2016
Ah of course - thanks for the tip. I think she had her helmet too, but that would have covered the crazy contact lenses!
I went to PAX last year, and if it didn't coincide with a couple of other things I had happening, I would have went again this year :). I'm so agreeing with you that it was really fun. I loved seeing so many displays, cosplays and just gaming everything all in one place.
stroeb - Nov 11, 2016
"Gaming everything all in one place" is exactly right - not just limiting it to video gaming or tabletop or RPG. Anything goes. I wish I had have paid more attention to the con-flu warnings though! Oranges & vitamins & mumbled spells next time…
---