2017-05-14
Thanks to a handy infographic published by Blizzard, we know that the two week PvE Uprising brawl in Overwatch racked up 145 million games during its stay. That's a big number. Let's break down the numbers.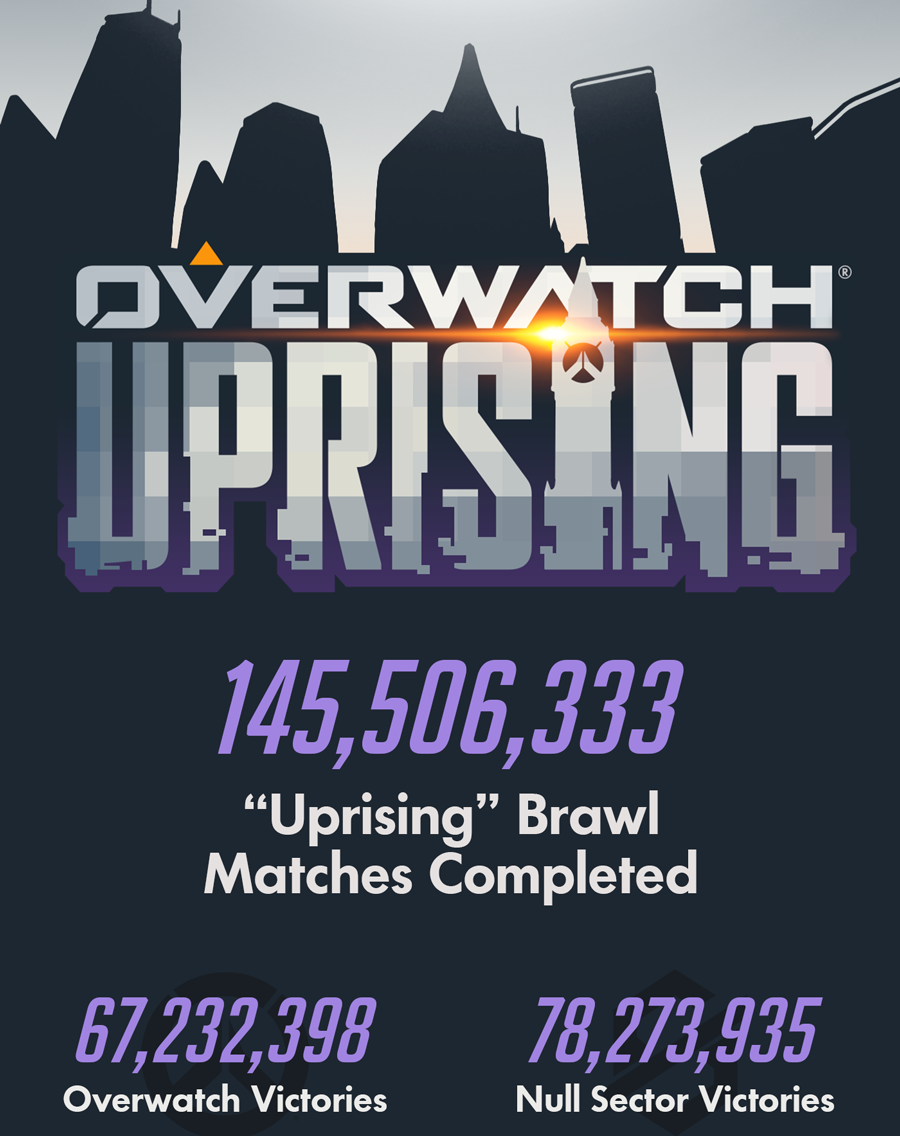 First of all we learn that the bad guys won more often than the goodies. That came as a surprise I think, but the reason is revealed a bit further down. Meanwhile: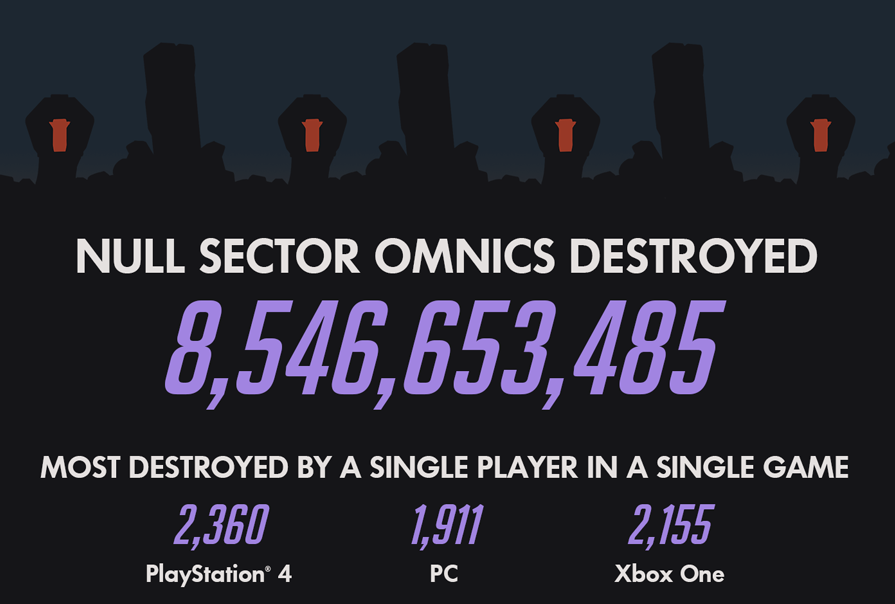 That's an even bigger number. I almost feel sorry for the robots. But not for the confounded Bastion tanks in the last room - reason one for the Omnic's racking up 11 million more victories. Next: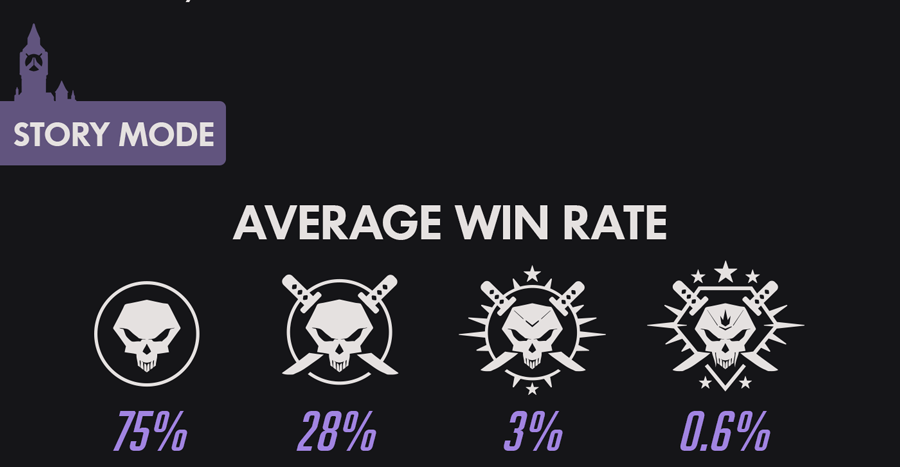 And there's reason two. Legendary mode had a staggeringly low win-rate of 0.6%. This is the most interesting graphic of the whole thing, revealing that Blizzard aren't afraid to completely stomp even their best players. The 50% drop off from Normal to Hard is also worth noting - it was a much more difficult ramp up than say the Normal/Heroic switch in Warcraft. After one success in Hard mode my random group of strangers stuck together to try Expert and we were completely annihilated, so I now understand why players screamed with triumph when they beat Legendary. Like winning ye olde Stranglethorn Fishing comp, but harder.
If my shaky maths is right, that's over two billion minutes played. 2,415,405,127 to be precise1. 40 million hours. 1.5 million days. My brain is hurting. Fair to say Uprising was a success then. Time to go look at some nature. After just one more game.
---
Actually not precise at all, but close enough. ↩︎
---