2017-11-11
After attending PAX Aus last year, I was keen to go again but pondering if maybe every second year was sensible. Then it was announced that Acquisitons Inc, Penny Arcade's RPG spin-off, would be making its first trip to Australia which sealed the deal. Just like last year, it was time and money well spent.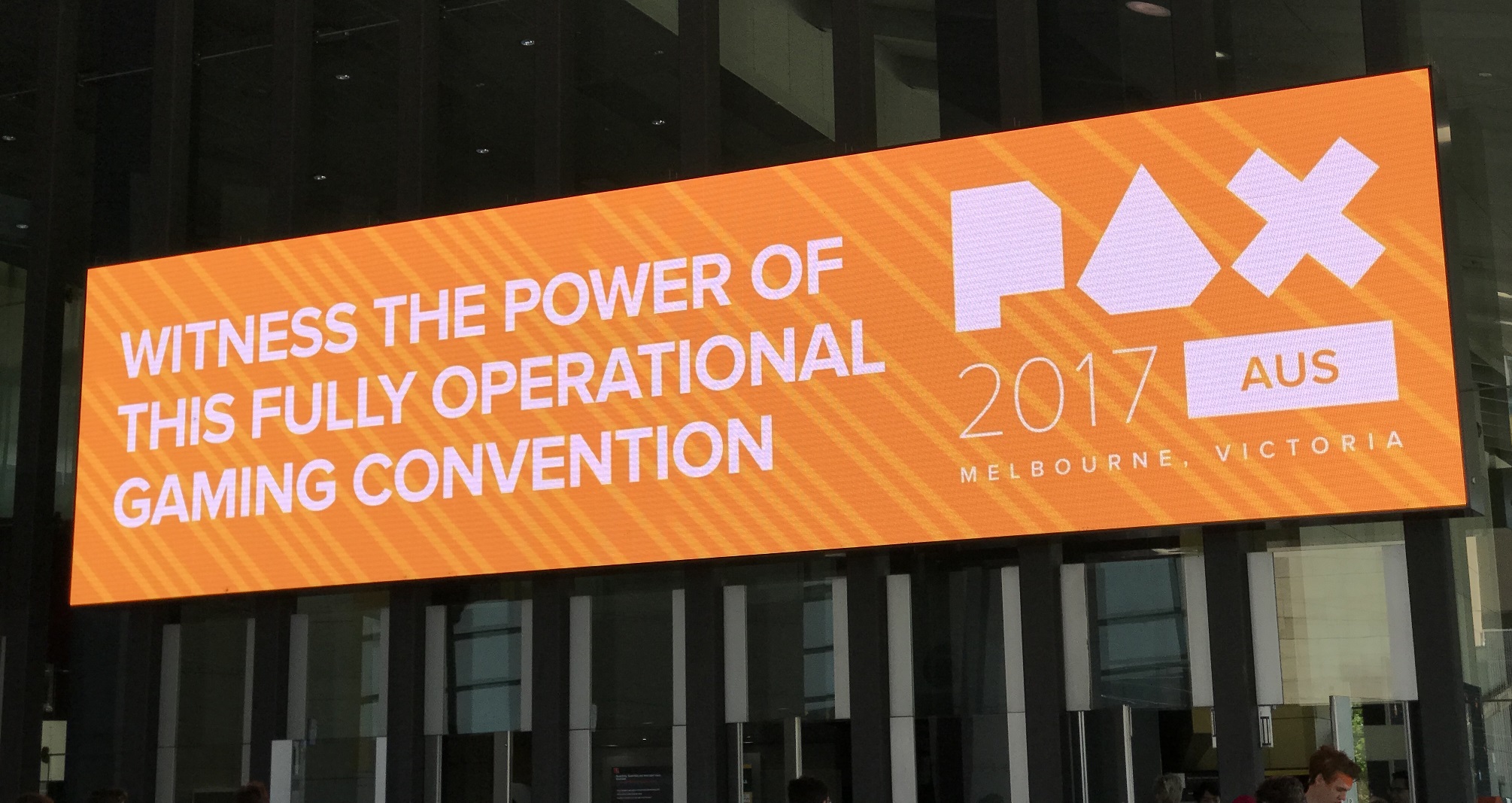 Because AI was on Friday, and my nephews could only go Saturday, I plumped for a two day pass this time. It was definitely worth it just due to Friday being far less crowded in vendor land. There was plenty of space to try things, even the (still) hot Playstation VR setup (which was impossible to try on Saturday). Microsoft had a fully fledged tall ship docked outside on to demo the very promising Sea of Thieves, Square Enix challenged players to run boss fights in FFXIV (complete with running commentary), and best of all was an oasis in the chaos created by two picnic chairs setup for some super relaxing fishing in Far Cry 5 - a minigame within the larger shooter that made buying the full game much more appealing.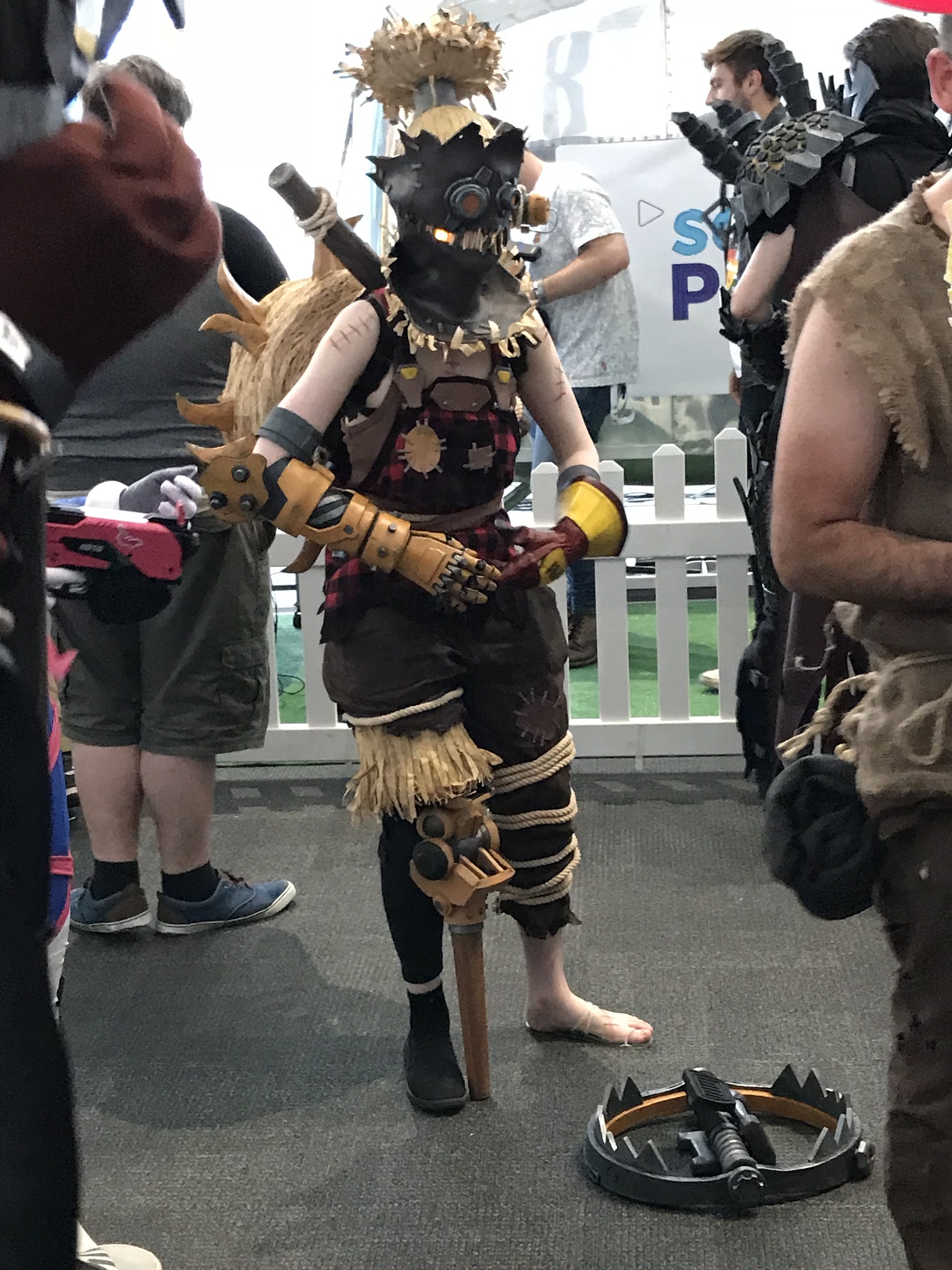 Last year Overwatch dominated all, but this year it was clear that PlayerUnknown's Battlegrounds was top dog. It was everywhere, on massive screens with pro players competing in demo world, and being played by the amateurs on the majority of the PC free play machines.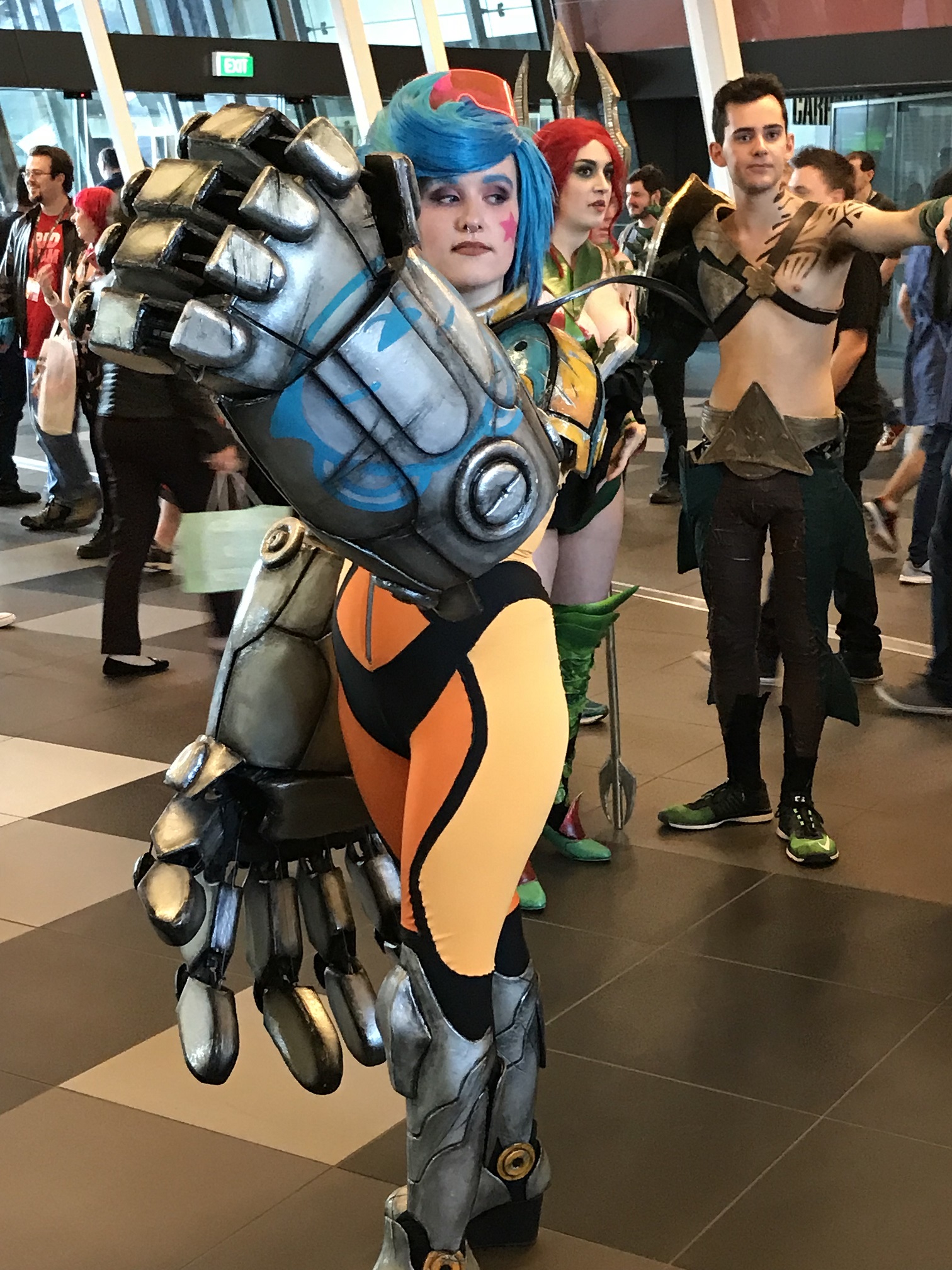 I played for a few hours, and came away pretty meh about it. The concept is fun, with the slowly ratcheting tension, but like most combat simulators it comes down to who has the better headshot, and that was definitely not me. There is a lot of hiding and waiting for the map to shrink, which was kind of boring after a while, but the other option - run and gun hunting - means certain death. The graphics and animation are incredibly janky and second rate for such a popular game. I think I'll give Fortnite's version a go - it looks a bit more graphically entertaining - and see if there's more action/less toe-tapping on offer.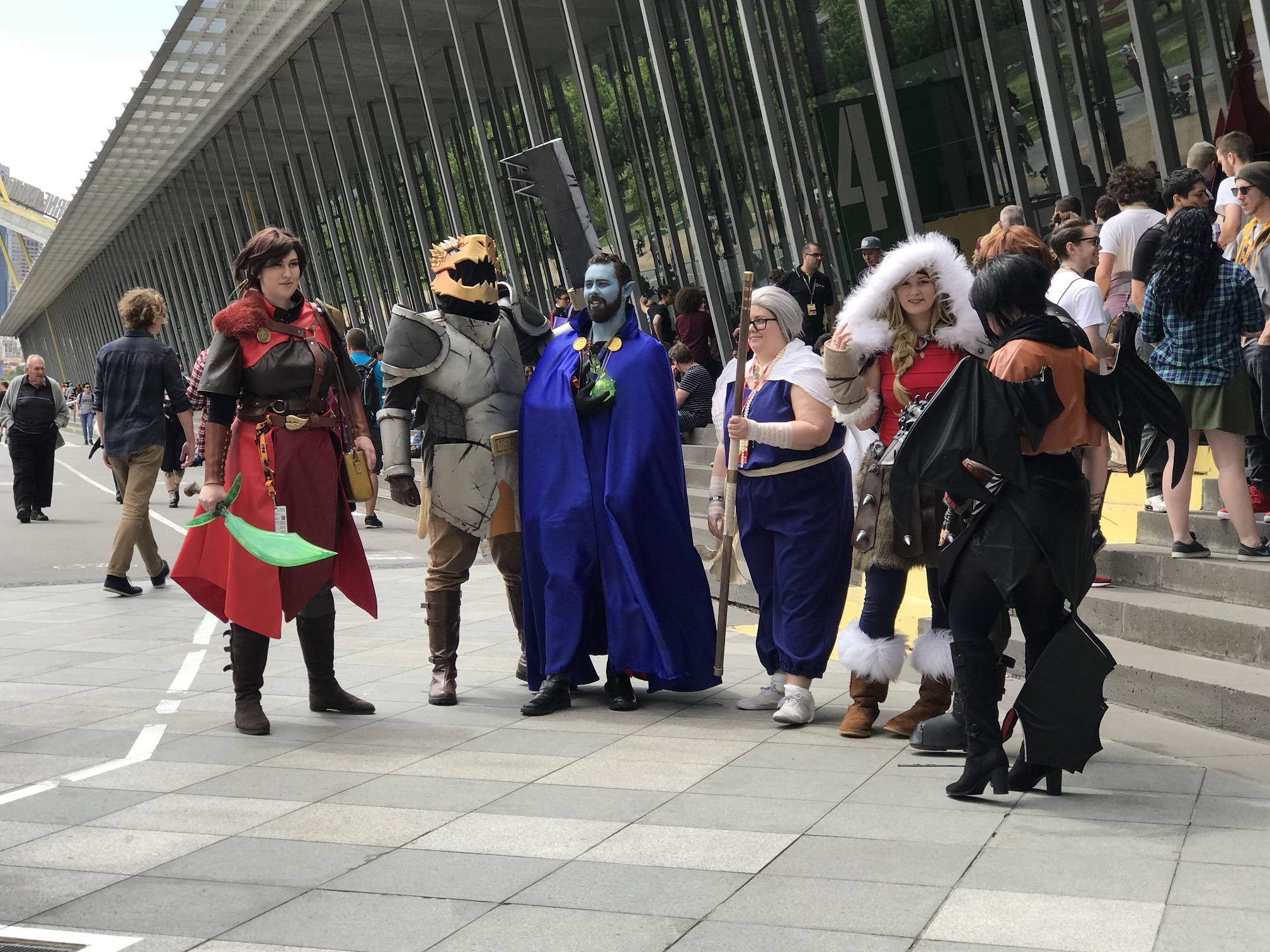 The AI session was great, despite it not being D&D as I'd hoped. Instead the team ran Star Wars: Edge of the Empire, which turned out to be great fun with an intriguing dice system. Instead of one dice hit/miss rolls, multiple dice are rolled to decide the outcome of the action as well as other things like advantage or special heroic actions. It meant that sometimes an attack would miss completely but the player nevertheless earned some advantage actions, that would allow fun things like reflected laser fire or setting off fire suppressant systems.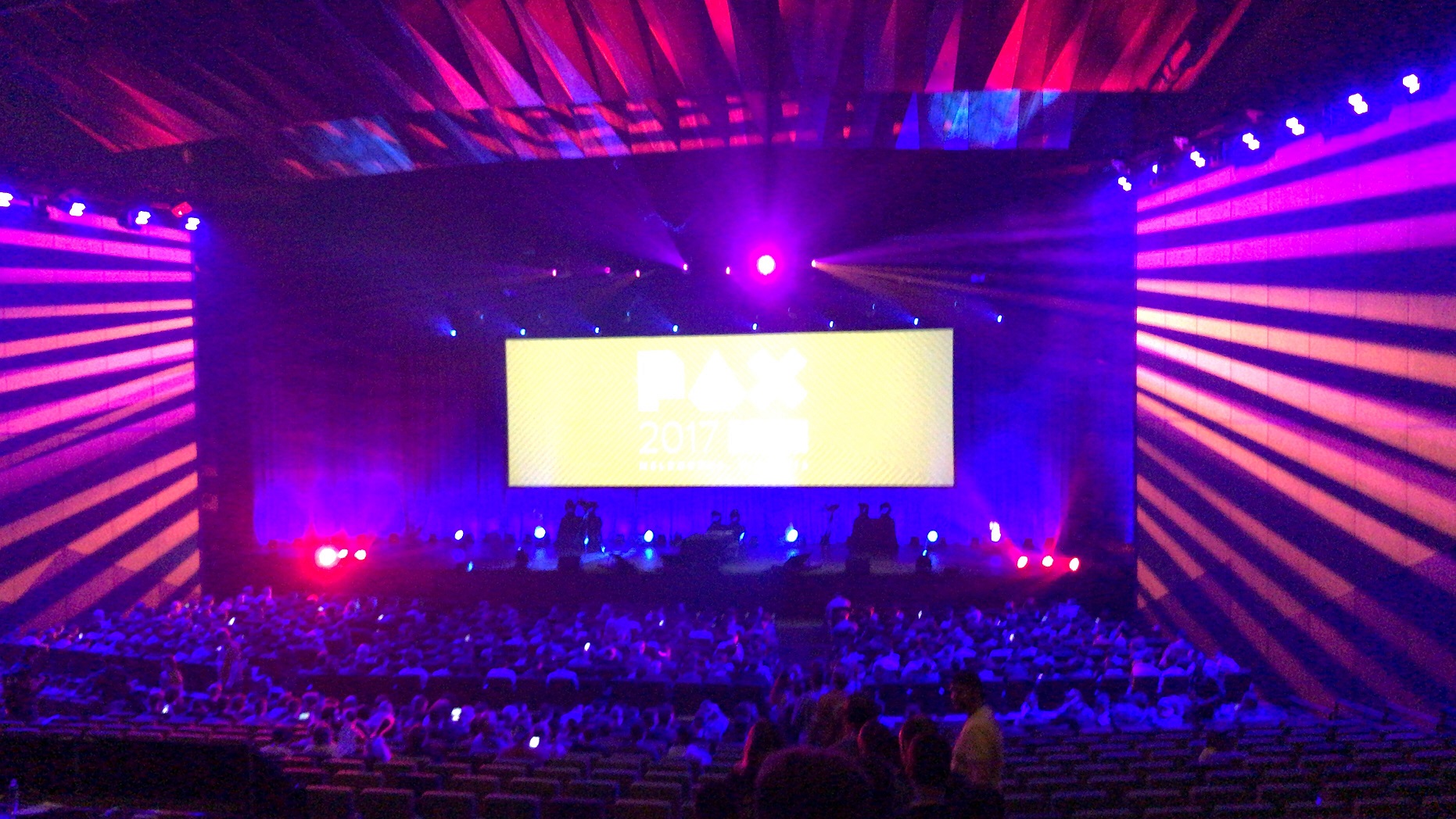 The success of watching 5 people doing live role play in a massive theatre is very dependent on the players and GM, and lucky for us these guys were all great. Hearing an audience of thousands draw breath as a dice roll went wrong - or cheering when it went right - is pretty entertaining. As is rules-lawyering from the crowd! It was especially impressive to watch Penny-Arcade's Gabe in the GM role, given he was suffering from a major anxiety attack at the time. Much appreciated that he not only hung in there but GM'd with aplomb (and it was super nice seeing Tycho, his long term sparring partner, subtly supporting him during the game).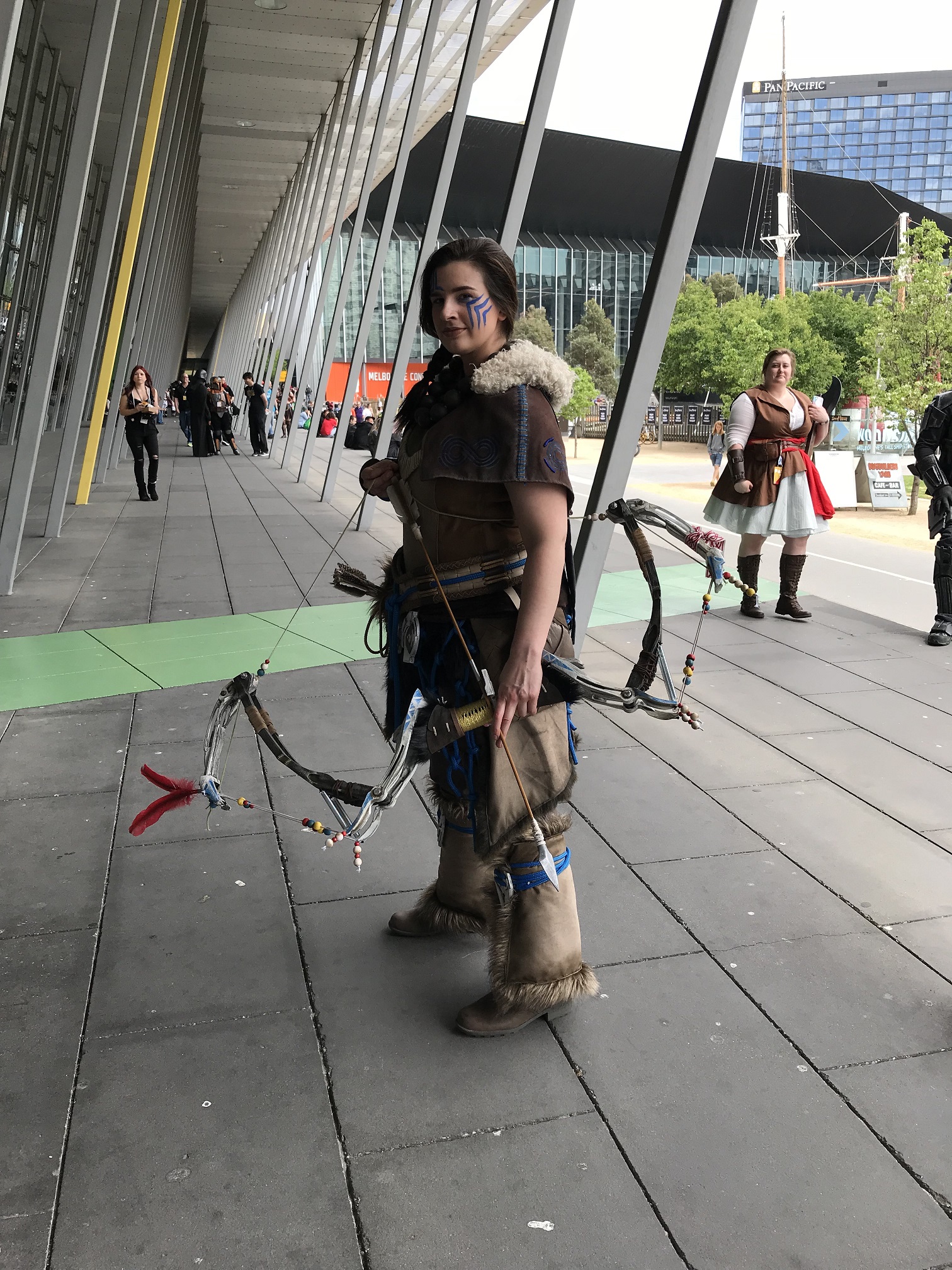 As with last year, the cosplay was amazing, the tabletop section a highlight, and the enthusiasm and acceptance of the crowd was inspiring. The sign out front says 'Welcome Home', and that seems a perfect description of PAX - it's a home for the people who want to dress up as elves, wear man-skirts, paint miniatures for hours, argue about the intricacies of role playing systems, and play all of the games.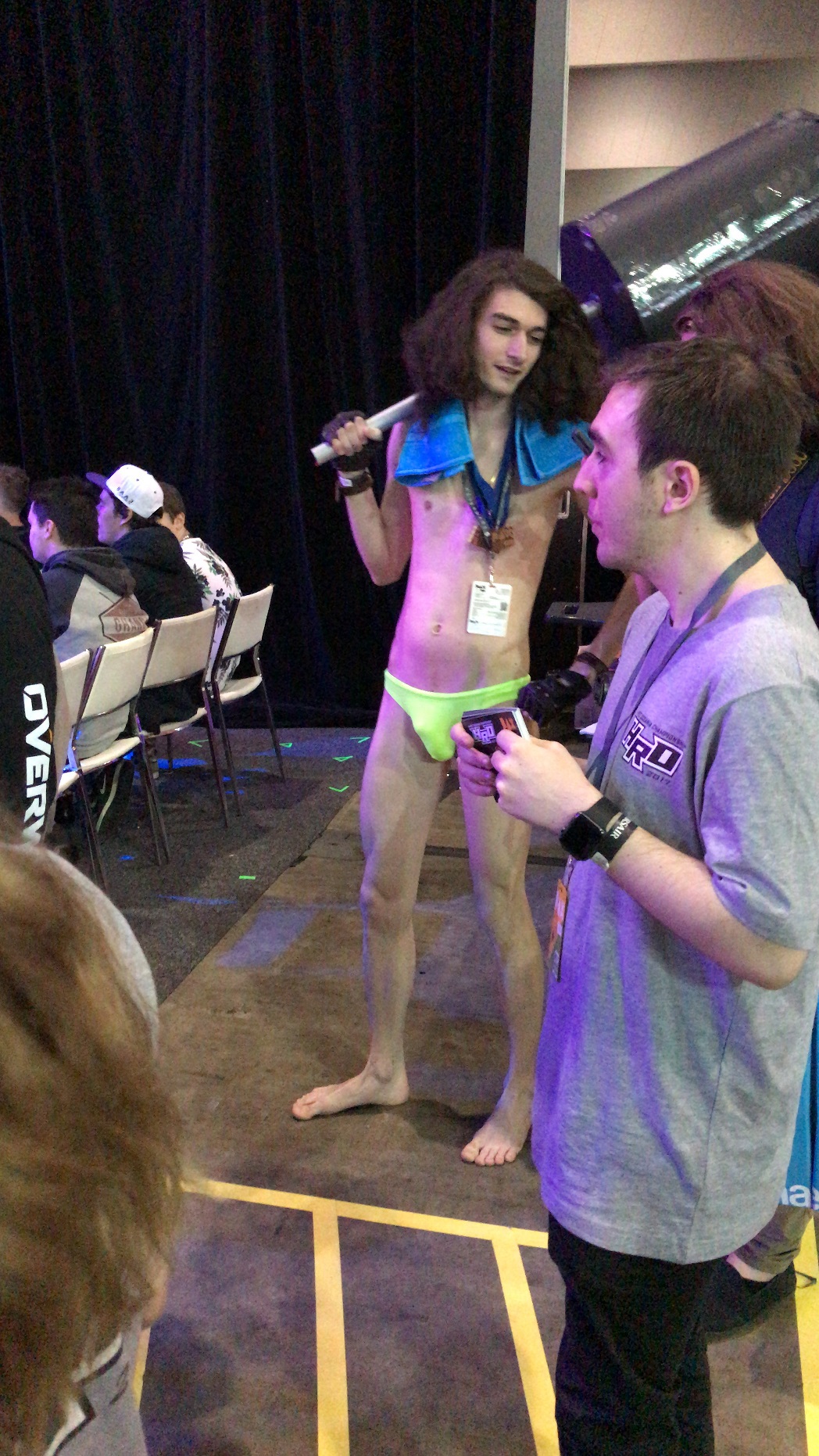 ---
Comments:
Eden Rabatsch - Nov 11, 2017
Always sounds so intriguing…just a bit hard at the moment unless my son actively wanted to do it. I wish that it rotated so that one time it was in Sydney. My son is keen for PUBG coming to Xbox in a month or so and unlike us he can head shoot :)
stroeb - Nov 11, 2017
You'd both love PAX - if he's as much a gamer as he sounds. Be interesting what he thinks of PUBG, given his love of Overwatch. It's much slower paced.
---