2018-08-01
I've signed up for Blaugust 2018, which is a wonderful initiative from Belghast at Tales of the Aggronaut to initiate or (re)kickstart gaming blogs.
It's amazing what one enthusiastic blogger can do - so far there's 80+ blogs signed up, and a great list of mentors from the more established blogs out there. So many thanks to Belghast and crew for all the work on this - and for helping wake this blog up again!
---
With the Thorny War underway, I needed to get away from Sylvanas's crazy crusade for a while, and there is no better way to find some peaceful equilibrium than fishing1.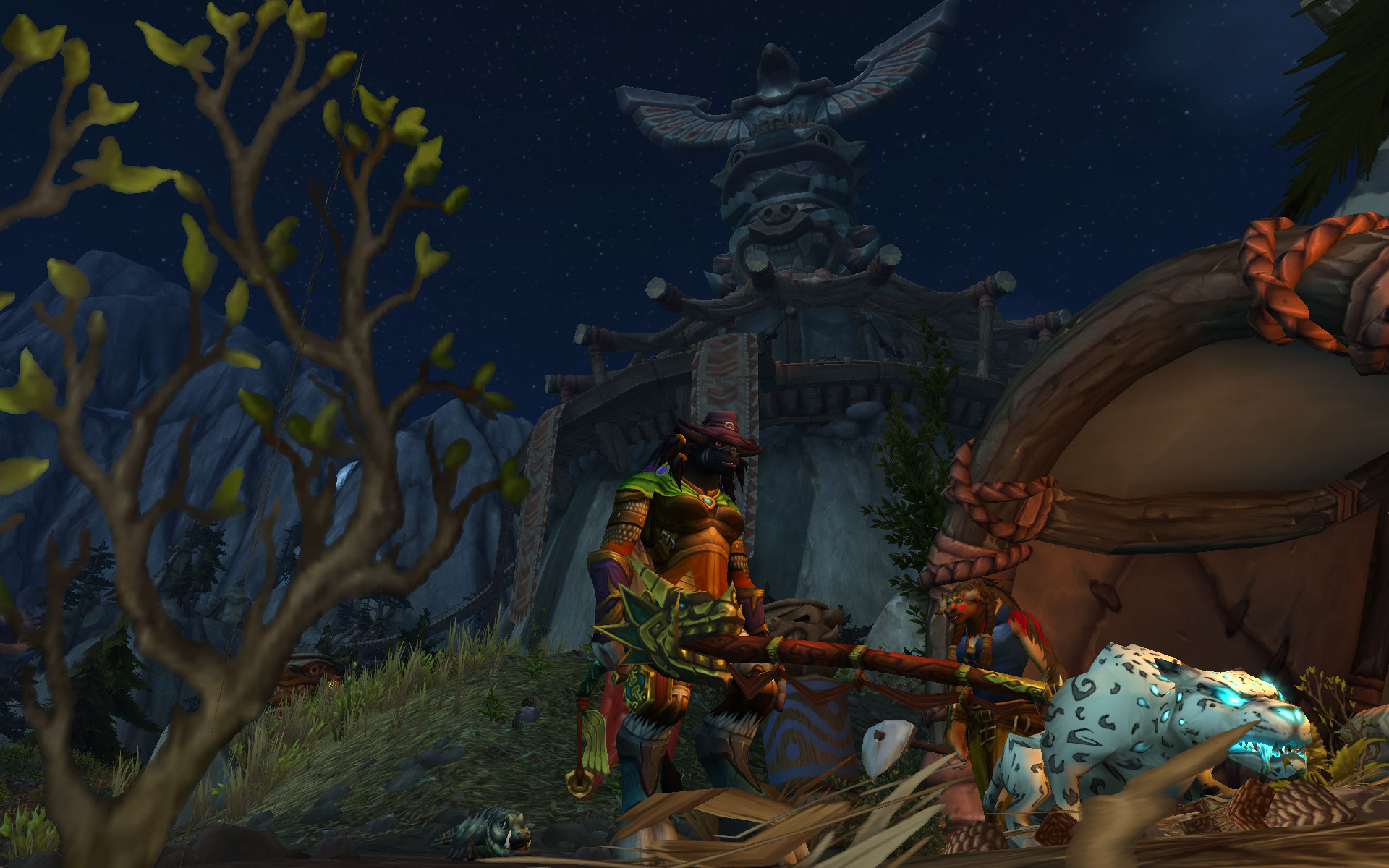 I've been tootling around the Legion zones seeking all the rare fish for the Bigger Fish to Fry Achievement. There's a fun mechanic where you occasionally fish up a special bait that in turn gives you a two minute buff in which you can catch the associated rare fish. The bait names are all pretty amusing - from Message in a Beer Bottle to Stunned, Angry Shark - and some even create things like a Sleeping Murloc who runs around throwing fish with gay abandon.
Each zone has it's own fish, and it's a nice way to tour some of the more out of the way places on the (still beautiful) maps. But I mostly love just quietly throwing in a line and waiting. Those moments when nothing is happening, and you can simply enjoy the serenity and scenery. It's like real fishing, but with less rigmarole, and far less smelly. Unless you fish up some Aromatic Murloc Slime I guess.
---
I have all my Tauren totems out and hooves crossed that they never kill fishing like they did First Aid. ↩︎
---
Comments:
barelyreadablediary - Aug 2, 2018
Nice to see a fellow fisherman, I wrote about MMO fishing (and WoW specifically) just a few days before Blaugust started :) https://barelyreadablediary.com/posts/20180731-0830 Good luck catching those rare fish, the Underlight Angler is well worth the effort!
Coincidentally I just picked up the UA tonight! You're right it was worth the effort (mind you it was mostly pleasure). I love the murloc theme and it was a great surprise to see Nat Pagle again. Now I have to start work on all the Fisherfriend reps and levelling the UA - good time. Thanks for stopping by!
---