2018-08-23
Tonight's Alliance guild expedition took us to the centre of Horde territory, into the catacombs below Orgrimmar: Ragefire Chasm.
Ragefire Chasm extends deep below the city of Orgrimmar. Barbaric troggs and devious Searing Blade cultists once plagued the volcanic caves, but now a new threat has emerged: Dark Shaman. Although Warchief Garrosh Hellscream recently called on a number of shaman to use the elements as weapons against the Alliance, the chasm's current inhabitants appear to be renegades. Reports have surfaced that these shadowy figures are amassing a blistering army that could wreak havoc if unleashed upon Orgrimmar.
From an Alliance perspective that last report doesn't sound entirely bad, but then unleashing uncontrolled shamanic magic is probably bad idea, so in we went to clean up the mess the Horde have made.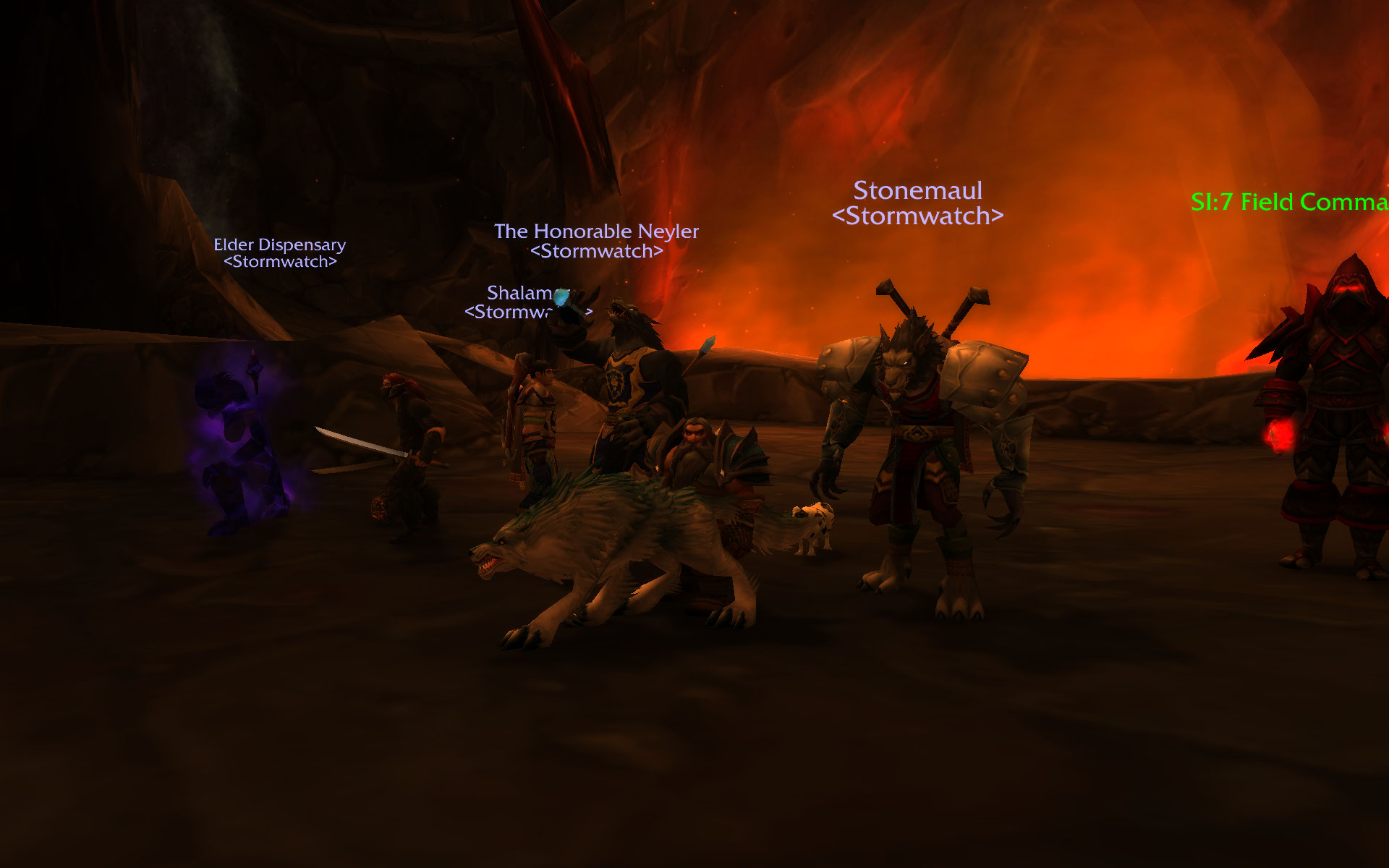 Compared to Deadmines, RFC is a quick and relatively unpopulated affair, with far fewer mobs and only tank & spank bosses - and the lava boss which I fell into fighting Slagmaw. Ahem.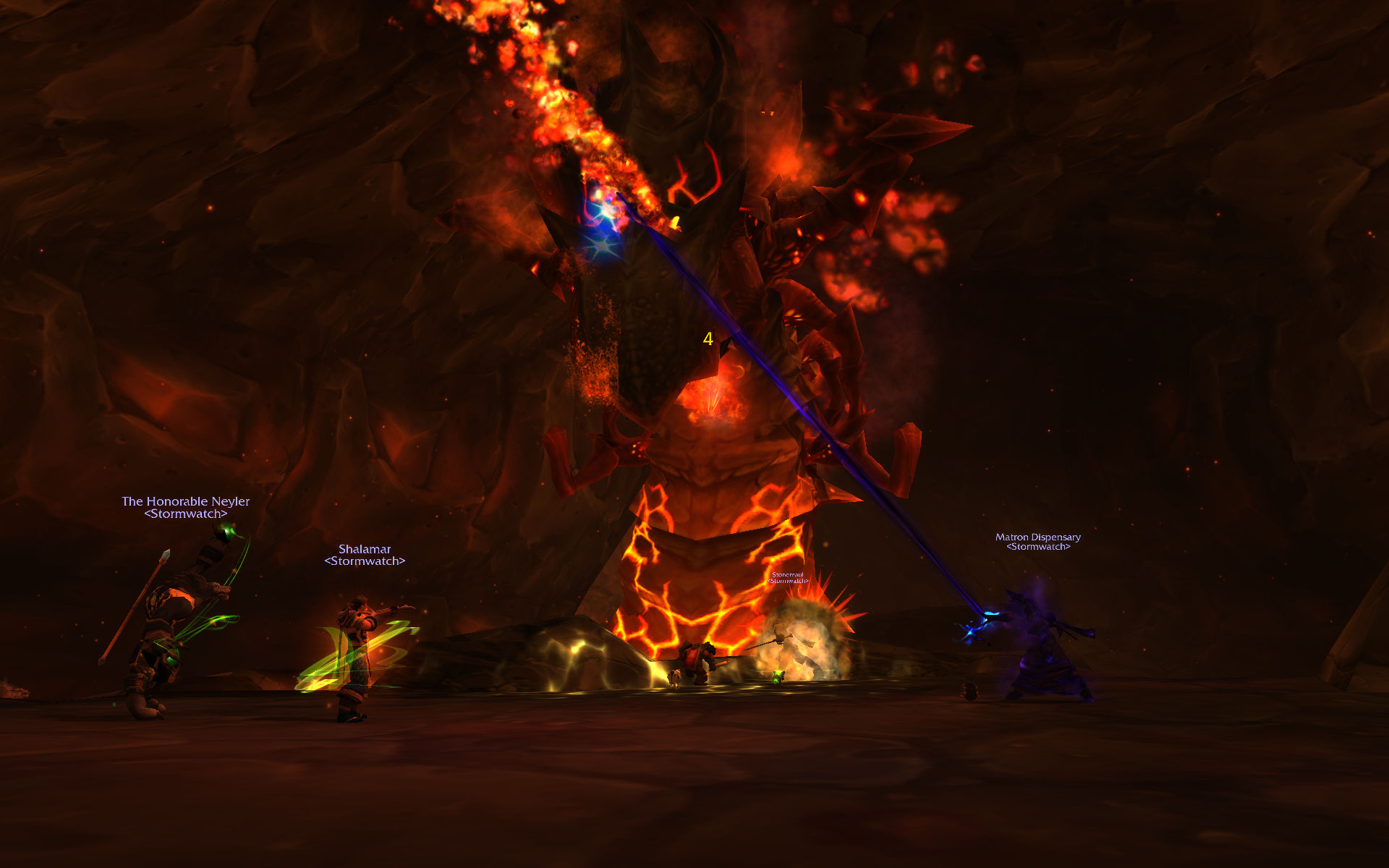 We made short work of everyone, rescued our trapped operatives, and cleared the dungeon to allow our investigators start unravelling what foul magic the Horde had managed to stir up and subsequently lose control of.
The Alliance continue to be upright and relatively dull - the Horde quests want you to basically just kill all of the things, the Alliance ones want to do some research - but we're in this for the long haul and I'm warming to our Hordebreaking role. As we finished I copped some deserved ribbing for our guild tabard, which was dark red with a dark logo - my Horde bias clearly on show. So now we have a fetching new Alliance-blue number, with a clearly visible logo.
---
Comments:
Eden Rabatsch - Aug 23, 2018
Yay!! I now have the super tabard, know how to get to Loch Whatever, have a million bags, 500 gold and a fishing pole!
stroeb - Aug 24, 2018
Of all of those, the fishing pole is clearly the most important. Let the angling commence!
Shannon - Aug 24, 2018
Was very very sorry to miss it! Sounds like a blast was had.
stroeb - Aug 24, 2018
We would indeed have blasted that accursed cavern if we could. Maybe we can get the gnomes on that…
---