2019-08-08
A break from the regular FFXIV posts today to catch up with the goings on in Warcraft world. The big event tomorrow is the Global stress test, starting Friday 9 at 0400 Australian time. For a moment I was excited to read that it would be 'tomorrow 4AM' on the official announcement page, thinking that meant 4AM California time and a perfect 9PM here, but quickly realised Blizzard have developed some kind of clever tech that displays the time relative to your OS locale or something. Curses.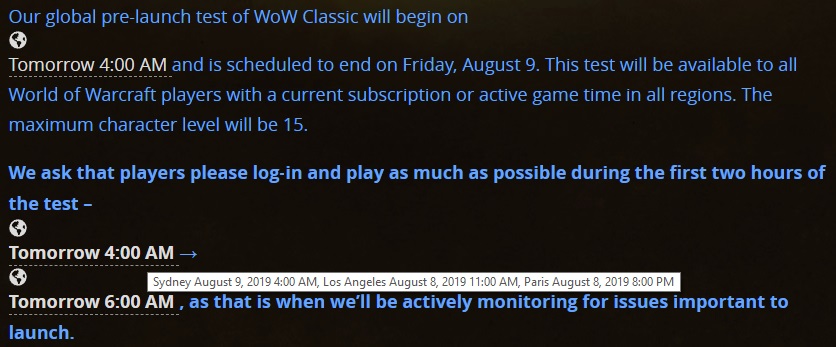 Still it will be fun to hop in and see the chaos and excitement. Also in that post are 'minimum' specs, nothing to worry about there - you can even play with (relatively new) integrated laptop graphics. And for those wanting to try it for the first time, remember to download the client in advance - quoting from the post:
Open the Blizzard Battle.net Desktop App and select World of Warcraft in the game selection menu on the left.
Under the Version dropdown menu, select World of Warcraft Classic. If you have more than one World of Warcraft account, you'll see a second dropdown for Account. In that column, select the active account to associate with your WoW Classic install.
Click the Install button. You'll see an installation progress bar that will show you when the installation is complete.
---
There was some news released about the Classic realms, with the welcome announcement that RP-PVP worlds will be available. Slightly less welcome is it appears to be US and EU only for the moment, but we in AU live in hope.
Blizzard have also created something called Classic Connections which guides you through drilling down from faction to realm-type to your original server, and then posting your name and class in order to try and reunite with some of the people you played with. It's a nice idea, though the pickings are fairly slim at the moment. Maybe as we get closer to launch it will perk up.
And finally, name reservations are opening August 12 at 3PM, translating to 8AM August 13 for Australia (and I think 11PM GMT on the 12th). Blizzard have done pretty well here choosing a time that means most people will be vaguely awake. An important job before leaving for work that morning - choosing which three names, and which servers, is going to be more stressful than the stress test I think!
---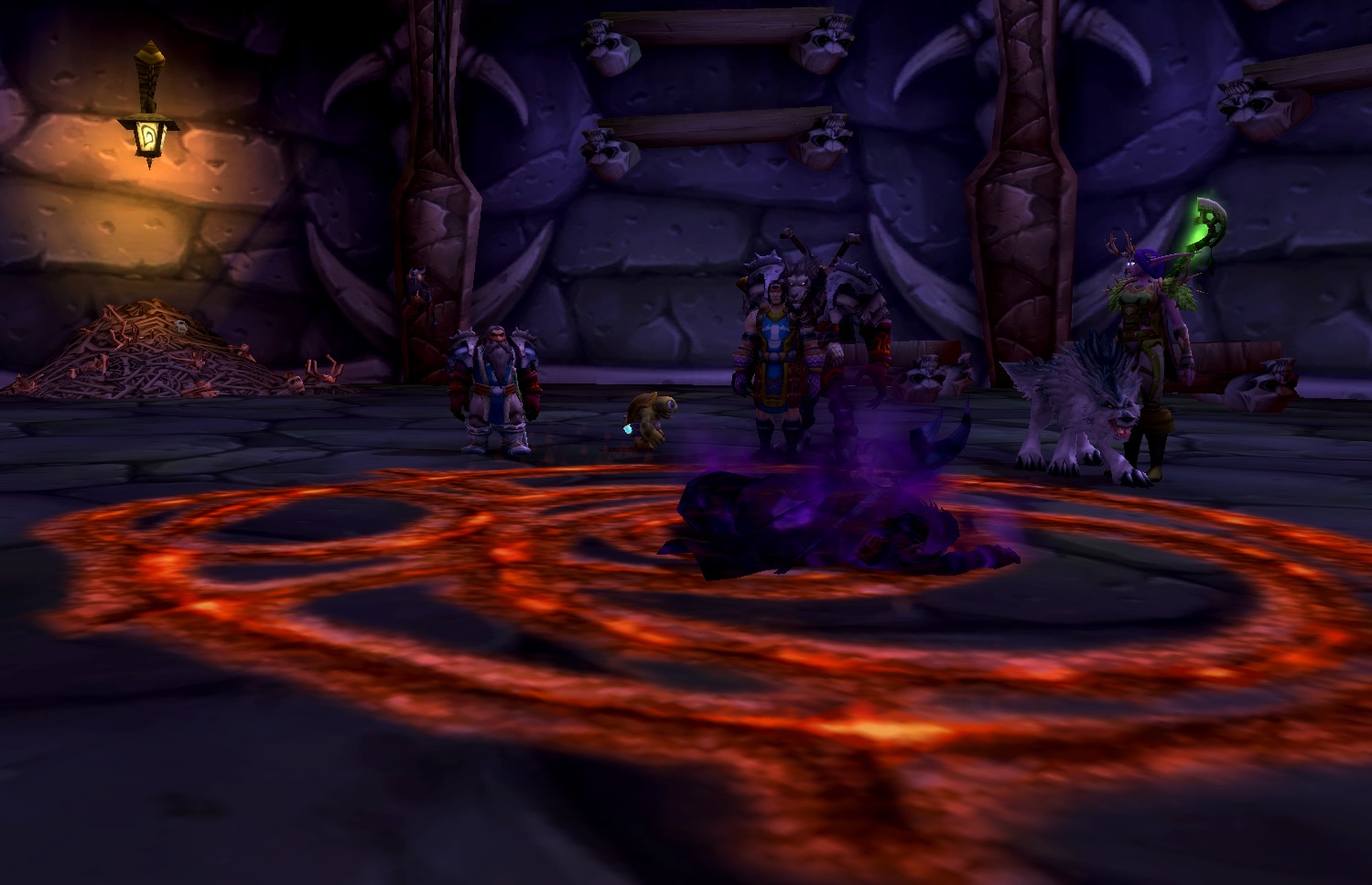 Meanwhile on Live, our Alliance dungeon questing is almost at the end of the Classic dungeon set - tonight we finished off Stratholme, so only Blackrock Depths and Blackrock Spire and to go. The latter is a real favourite, a classic long dungeon crawl with amazing design, so I'm looking forward to that. Stratholme too is a great instance, full of tricky pulls and deadly postmen.
And Baron Rivendale, who, typically, didn't drop his mount. Though he did drop a very nice sword - 10% movement buff and constant self-heals? Now that's a weapon for Classic.
#Blaugust08
---