2019-08-26
It's almost time. I tried to do some dailies in Nazjatar today but my heart wasn't in it - Classic is too close.
I'm still unsure of which character to try first. As with many other bloggers, one inclination is to go with the first character I played - my Undead Rogue namesake. She was with me all the way through Kara, only eventually swapping out so I could level a tank for WotLK. Rogues are both easy and hard. For levelling, stealth allows Rogues to make their way to bosses and quest objectives without having to bother with the trash gauntlets, which is a major time saver. But in dungeons - and raids! - they are super squishy. I remember dying a lot, too much, and as the saying goes you can't do any DPS when you're dead.
Another option is a Hunter - echoing my current main, and also an early character of mine. Hunters too are an easy levelling class (once you get to level 10 and can tame a pet) and a it's always fun to have a companion as you roam around. I clearly remember taking a Hunter into some BC dungeons and running out of ammo mid run, much to my horror, but on the whole they survive dungeons a lot better than Rogues, and bring good utility with their traps and snares. It's was funny to read that Hunter's were hands down the hardest class to recreate in Classic - pet management and ammo being the unique features I'm guessing.
My other main interest would be a Warrior. A Tauren Protection Warrior was my main throughout WotLK, and I loved the playstyle whether levelling or grouping. Charge is one of the all-time great abilities, and having plate on obviously great for staying alive. They do suffer a bit from not having any self heals though. And I do wonder if I'm up for tanking with strangers - the tankxiety is real.
In the end I think I'll rotate around and see what feels best - unlike Method I'm not after a world first in a week. But I would like to find a guild and potentially join in with the raiding crowd so levelling can't be too slow. Thinking about that possibility also means not tanking as I won't have the time to dedicate to the gearing that raid tanking requires.
Plenty to ponder, and not much time to do it!
---
Another thing to decide is how much UI to replace with add-ons. There are plenty of opinions on this, ranging from complete replacement to just the modifying the essentials to not touching anything:
something about the spirit of WoW Classic, a sort of back to nature, seeing the game in a raw or primitive form, makes me feel like Addons might be a bit of a betrayal, a cheat, an option that would deprive myself of the full experience.
BlizzardWatch have been tracking a list their best add-ons, and Curse have hundreds ready to go. If you did want to go with a whole hog, 'Live' game favourite ElvUI has been recreated for Classic too.
During BC and WotLK I used to build my own UI from scratch, grabbing bits and pieces from all over the place. I remember using TomTom, threat and damage meters, bags, and floating combat text - though why the latter became so popular is beyond me. My UI back then was a predictable messy nightmare, but I loved it - and loved constantly tinkering with it.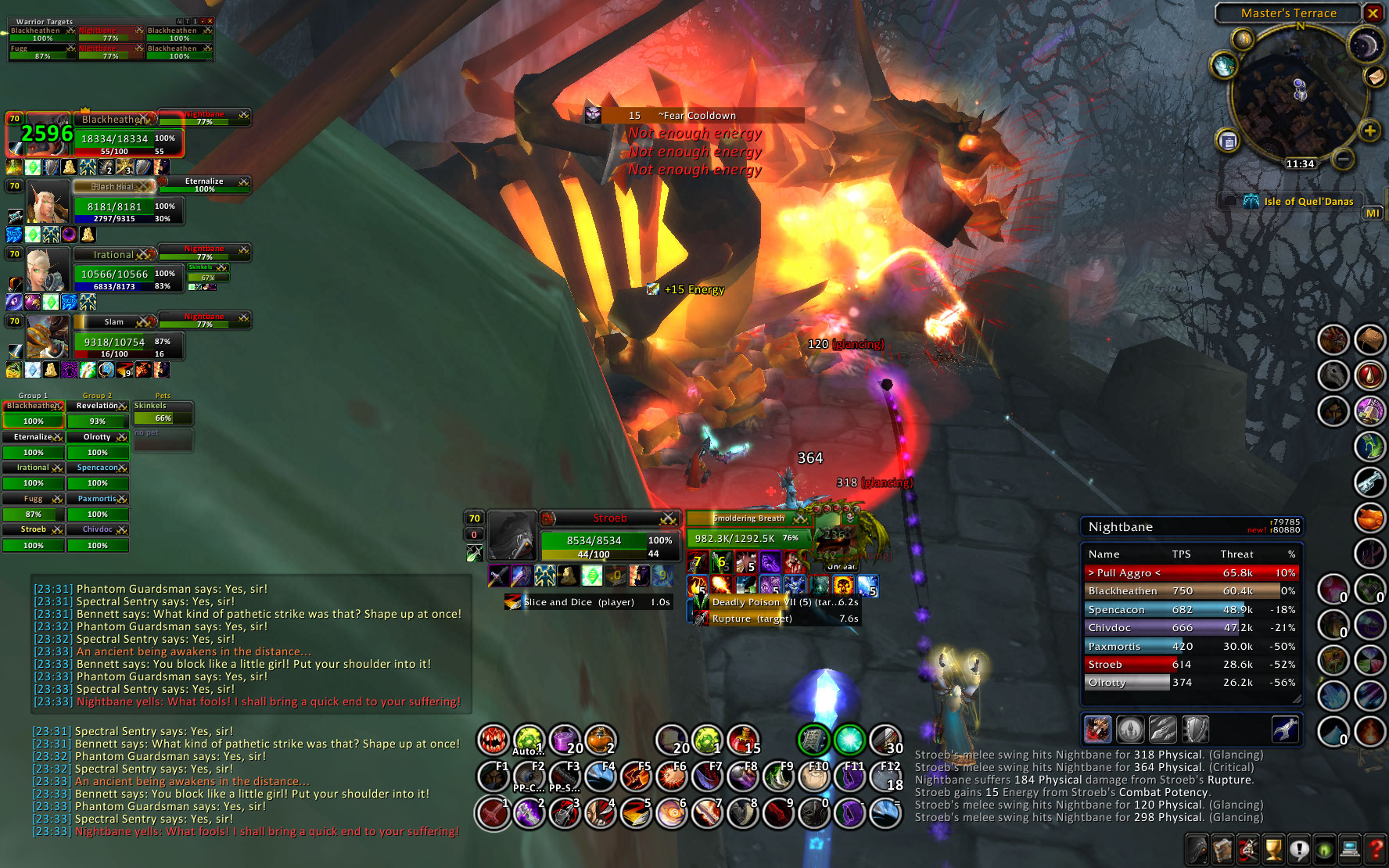 Then I stumbled on the concept of total UI replacement packages put together by players. My favourite for a long time was the very minimalist but very functional GarUI from Garwulf, who still blogs very occasionally but no longer maintains his UI. It was a beautiful UI, fading into nothingness when you weren't active so you could appreciate the world around you.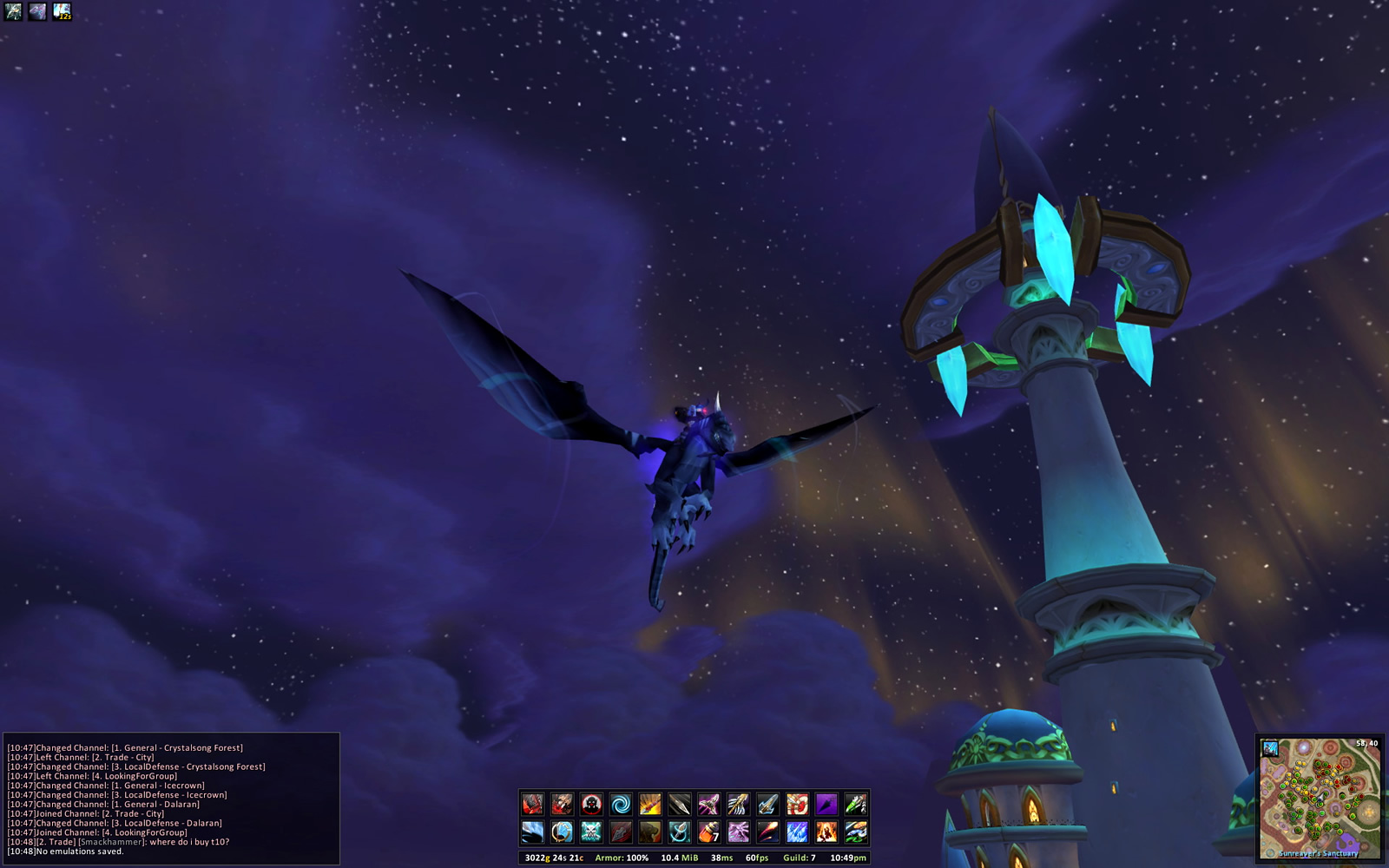 More recently I've taken it easy and just plonked ElvUI into place, my bag manager of choice, and a few other utilities. Building your own is fun but maintaining it through patches and incompatibilities less so - ElvUI is a happy medium, if sometimes a bit over engineered.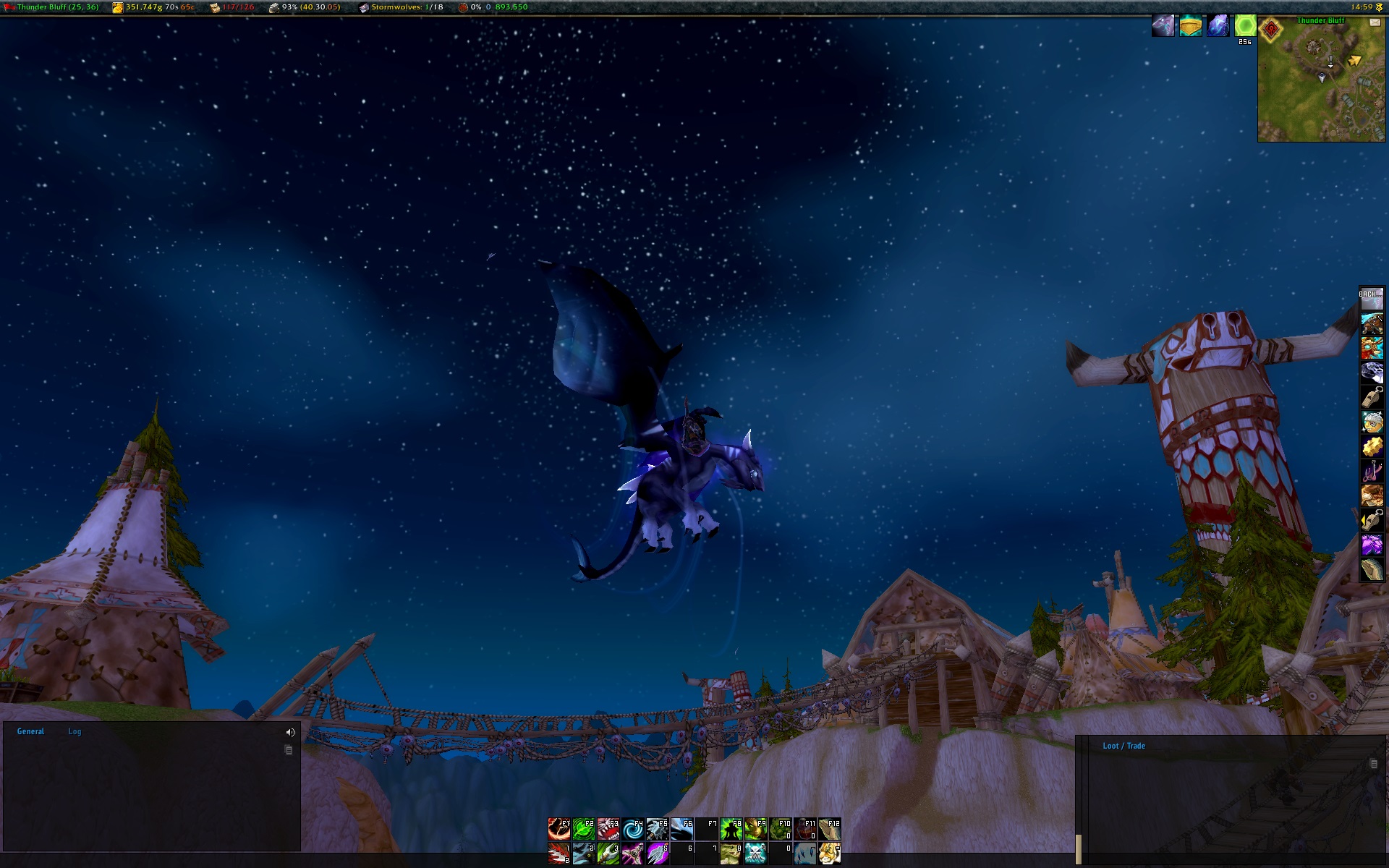 For Classic I think I'll fall somewhere in the middle, replacing bags and toolbars, maybe nameplates (useful for Threat management on a tank), and some vendor helpers - I noticed during the stress test that the vendor price for items isn't shown by default, something that's super helpful when managing bag-rage during the early days when bag space is at a premium. But I'll try to keep it simple and lightweight - unless the default UI cruft starts to become annoying.
I wish Blizzard had allowed us to logon in the past week or so, even if it was limited to the starter zones, just so we could configure our UIs before launch. There's no rush of course, but it would have been a fun thing to do while waiting. Not long now!
#Blaugust26
---
Comments:
Eden Rabatsch - Aug 26, 2019
Keep me posted on any easy maximise fun improvements. I created a warrior but am scared of the need to tank if I did progress…thats why i thought a hunter I can just help out with dps and not wreck anything. Will be funny if I log in and bounce off it after all this
stroeb - Aug 26, 2019
Warriors don't have to tank - DPS Fury spec is a good choice too, just like Witwulfen. Hunters are much harder in Classic - pet management (feeding and training skills) and ammo (remembering to have plenty) make it a much more micro managed class.
---