2019-08-30
Compared to Tirisfal Glades which was teeming with Undead, the Red Cloud Mesa in Mulgore was a relaxed and mellow gathering of Tauren, as befits their nature. It may also have to do with being on a PVE server instead of PVP… but I like the other theory better.
The two zones are quite different to begin with. Tirisfal funnels players down a road and hems you in quite tight, where Mulgore is wide open spaces with freedom to roam. It's more clever design from Blizzard, establishing the dispositions of the races through the environment in which they're introduced.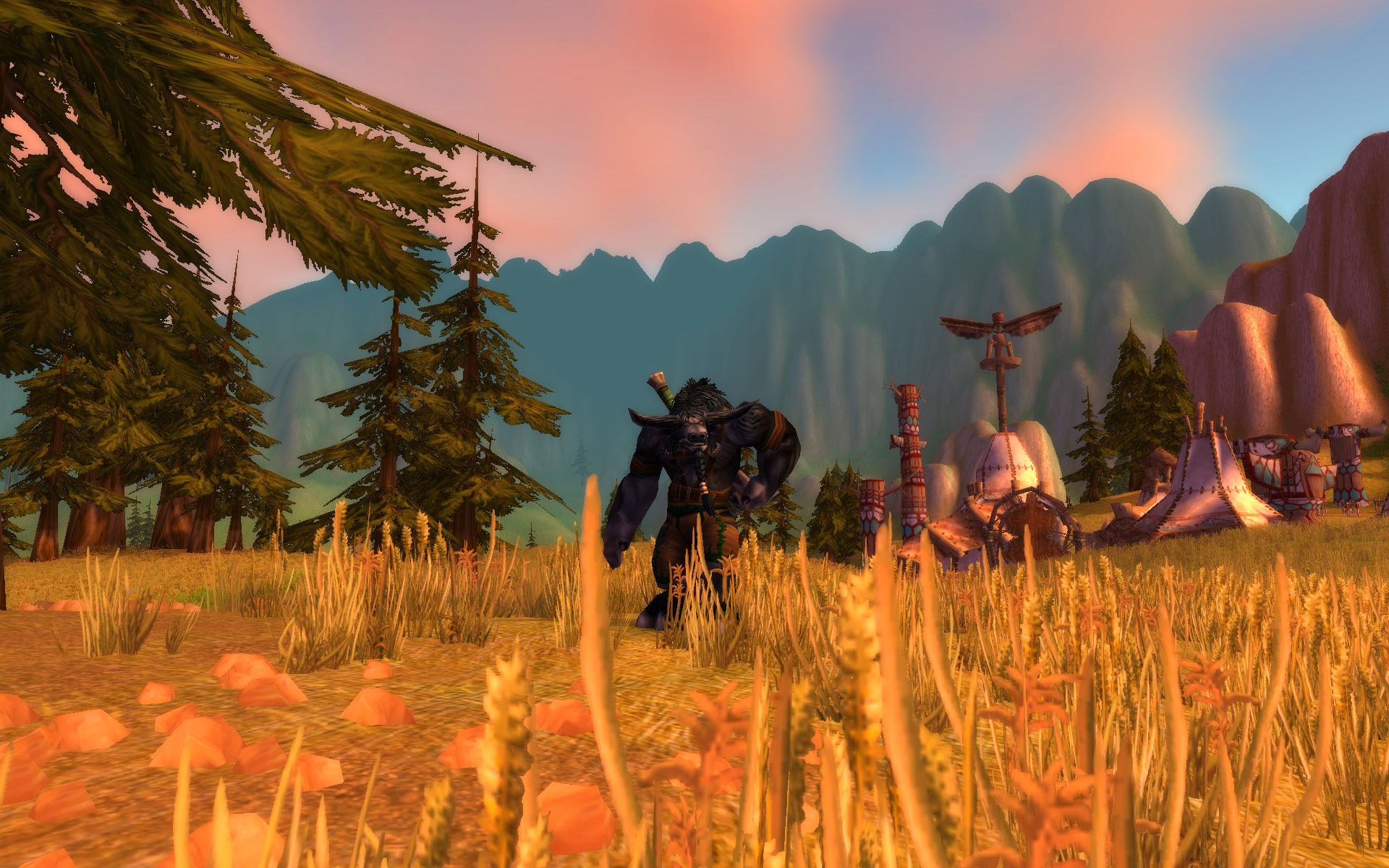 The sound design of each zone also reflects the personality of their occupants. The Tauren are greeted with wonderful birdlife, the crackling of warming bonfires, and the creak of windmills providing sustenance to the villages. The Undead on the other hard are haunted by swirling wind and distant cries, and the incessant heartbeat of a life they can never live. I've really noticed the sound in Classic, with music down and ambience all the way up it's spectacularly good. I wonder if in Live I'm too busy doing jobs - and too efficient at doing them - to just stop and listen.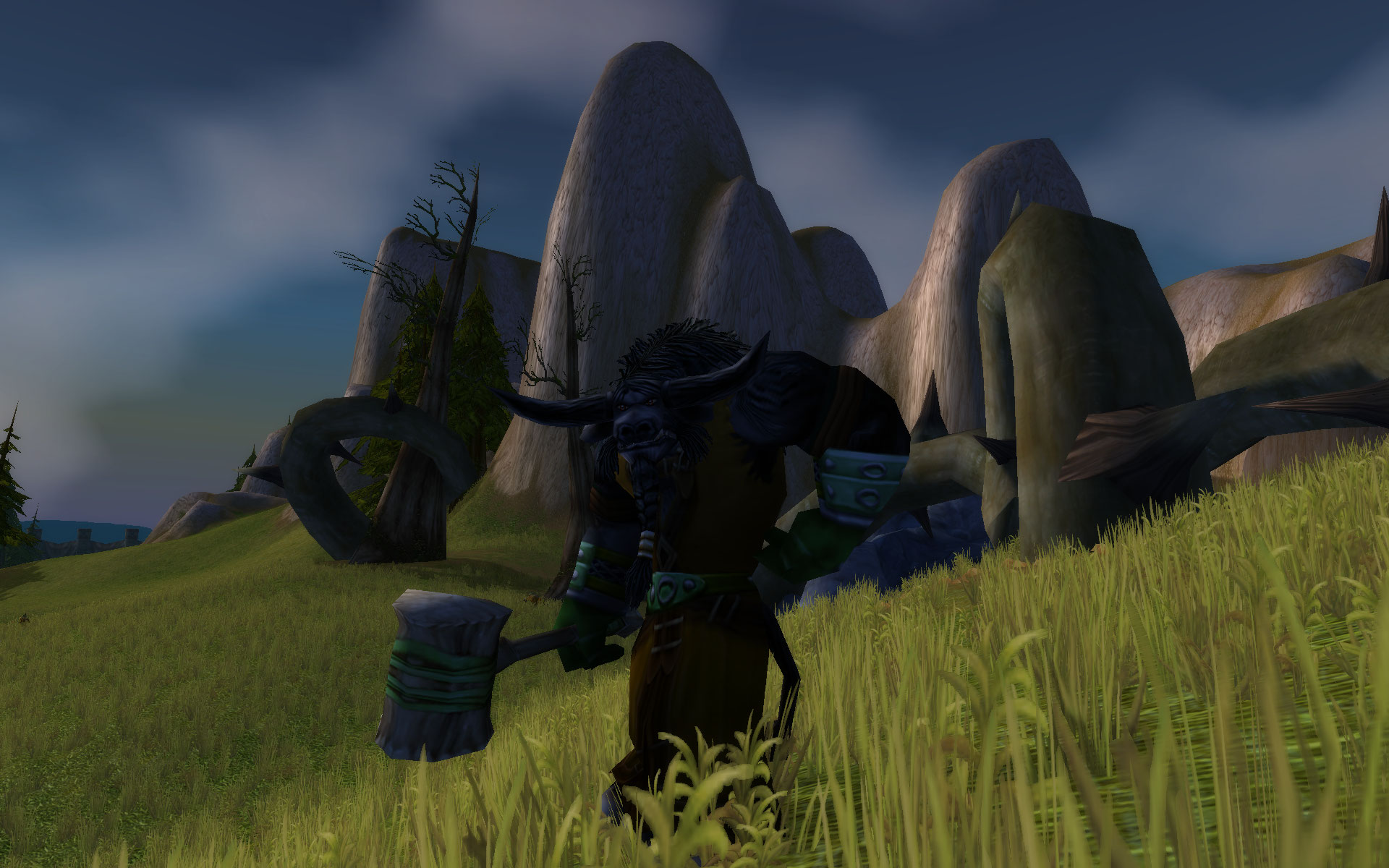 I also thing it's vastly better how it doesn't take long for Classic to introduce mobs that will agro. The starter zones on Live are all sanctuaries of passive mobs, and I think it's an improvement to have a bit of danger even while you're learning the ropes - it adds excitement and risk to the experience. Levelling a Warrior is pretty simple stuff, with only a few abilities. I made sure to get to level four so I could train Charge, which establishes the core Warrior characteristic early on - furiously running into battle and not stopping until either you or the enemy has fallen.
In Classic even a Warrior has to be a little cautious though - chain killing cougars was enough to get my health whittled down to the point where I had to pause and recover.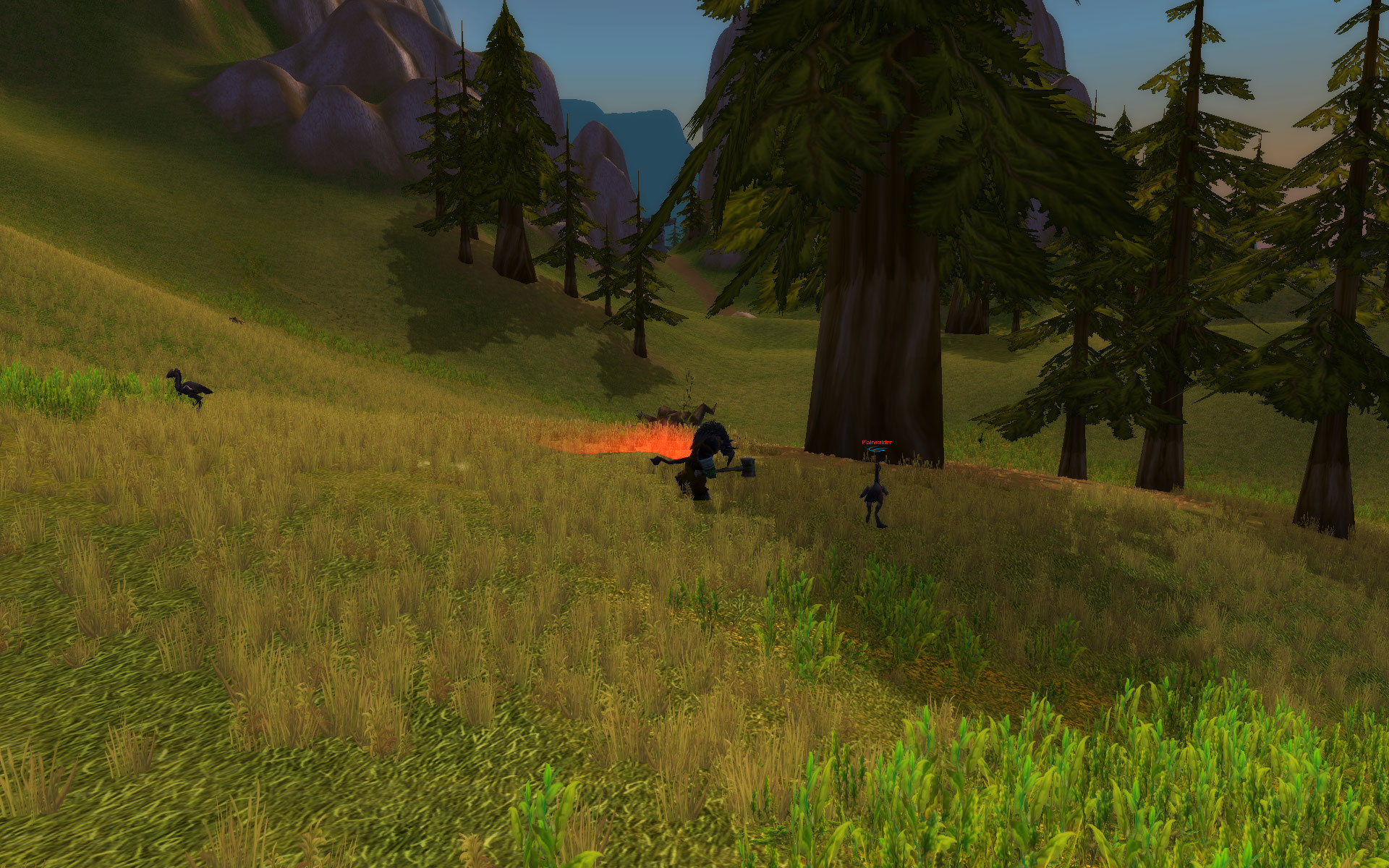 I was amused to see a fellow Warrior charging toward a Plainstalker without a weapon equipped and punching it until it dropped. That reminded me that there is an Unarmed skill in Classic, so I took my weapon off too and ran around punching things. Very silly but very entertaining too.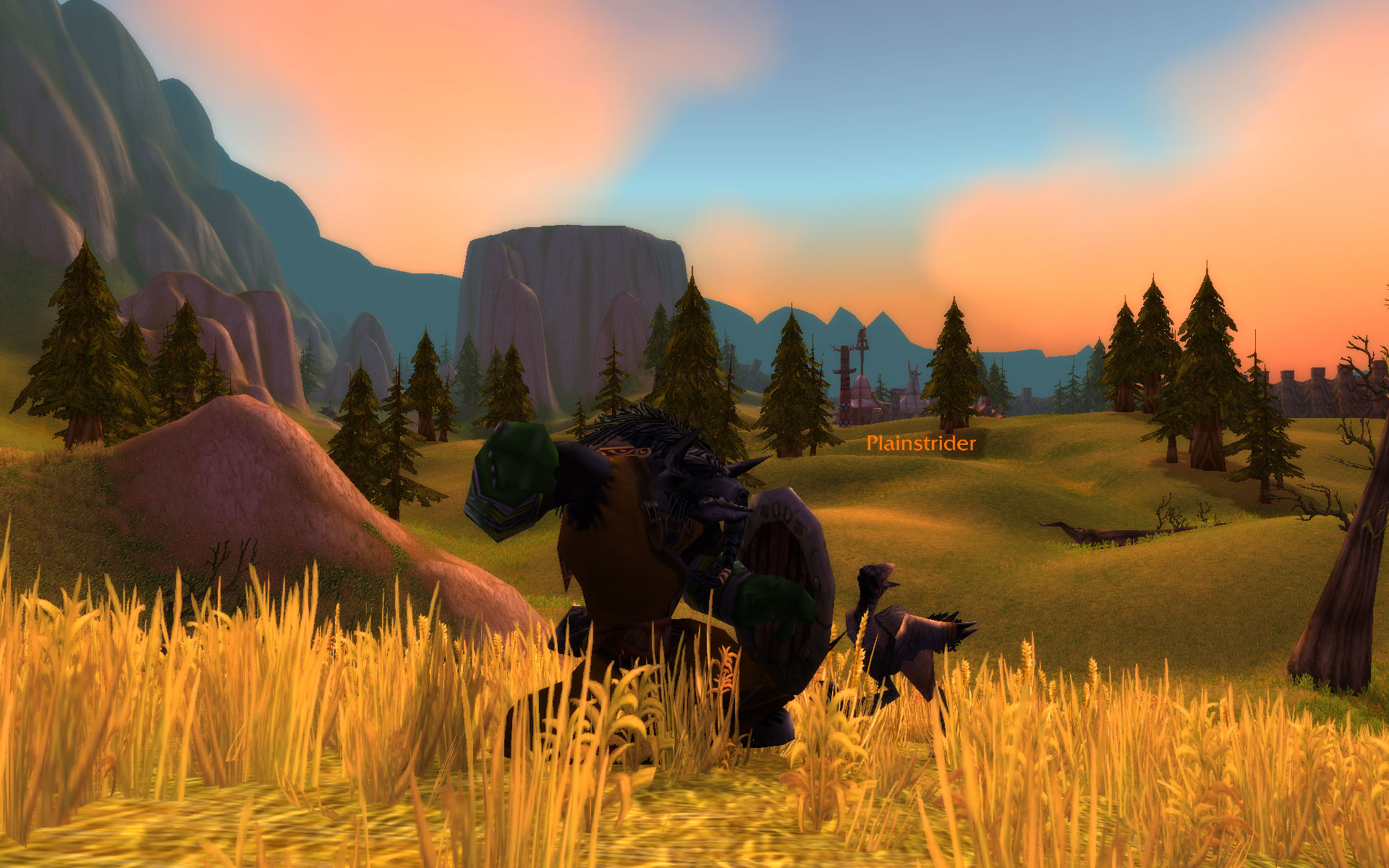 Classic continues to enchant, I really love the feeling of starting from nothing, not being able to lean on alts and cash reserves and banks full of help. Over the years I've sometimes decided I'll start a whole new stable of characters on a fresh server, but it's never had quite the same feel - I think because I've always been able to switch back to my established roster of equipped and enriched regulars. On Classic that's not possible, and planning out a set of characters to support and compliment each other with professions and experience is a fun project in itself.
A next step is looking around for a guild. I wish there were more Australian bloggers around so there could be a guild with a strong community of people who also write about their experience - something like Belghast's terrific House Kraken.
Once I'm through the level 10 specialisation choice (and once I've chosen which character to concentrate on first) I'll start testing the waters of some of the broadcast guild invites. Another approach might be to run some Dungeons and observe which guilds seem to have good attitudes - and a good name! - and trial a few that way.
#Blaugust30
---