2016-08-15
One of unexpectedly nice things about the Legion invasions is they give your characters - particularly alts - a great way of trying different builds and rotations in a low stress environment.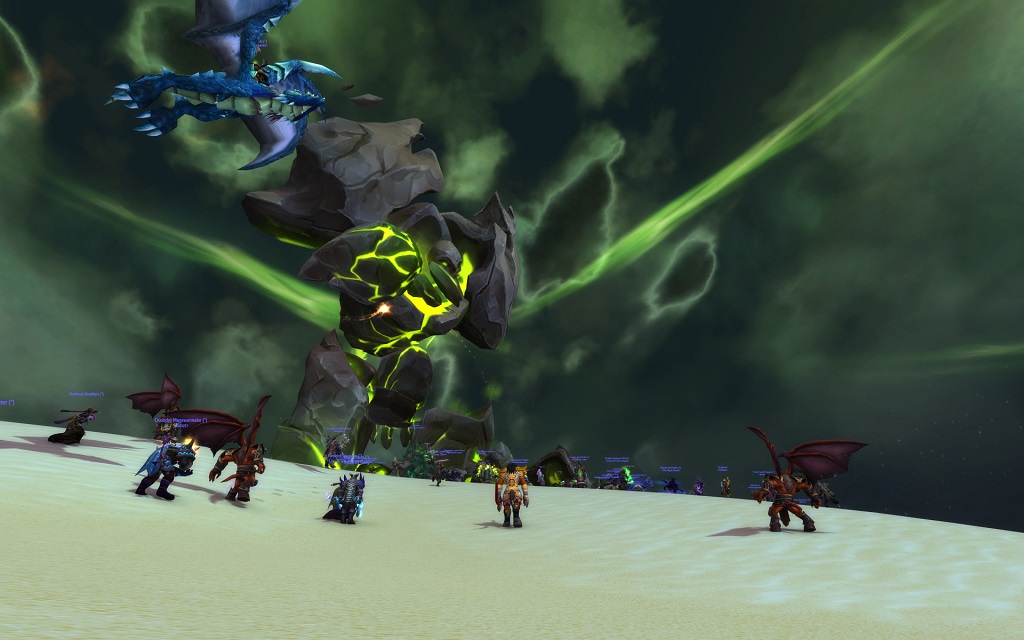 My boosted Paladin and Druid tanks, and neglected Rogue, can all venture out into the thick of battle and start getting a feel for the New Ways without the self inflicted fear of letting down a dungeon group or raid. And as a bonus the less geared alts pick up a full set of iLvl 700 gear, ready for the Legion levelling. If this was part of Blizzard's plan they deserve a round of applause.
In related news, 7.0 also introduced a new level 100 boost tutorial, making my recent post about the now antiquated level 90 boost, well, antiquated. The new method of a scenario that introduces your key abilities sounds much better, as does the new Class Trial feature that lets you play around with a class before committing.
I'm guessing Blizzard would have liked to have all this stuff in place to be ready when the movie launched, but given it wasn't the mega success hoped for it probably didn't matter too much that it's being delivered late. At least the existing players get the benefits.
---