2018-08-14
I normally cycle to work each day, but today had to catch public transport. It was about 10 minutes before BfA launched when the tram pulled up, and I was greeted by an unexpected sight.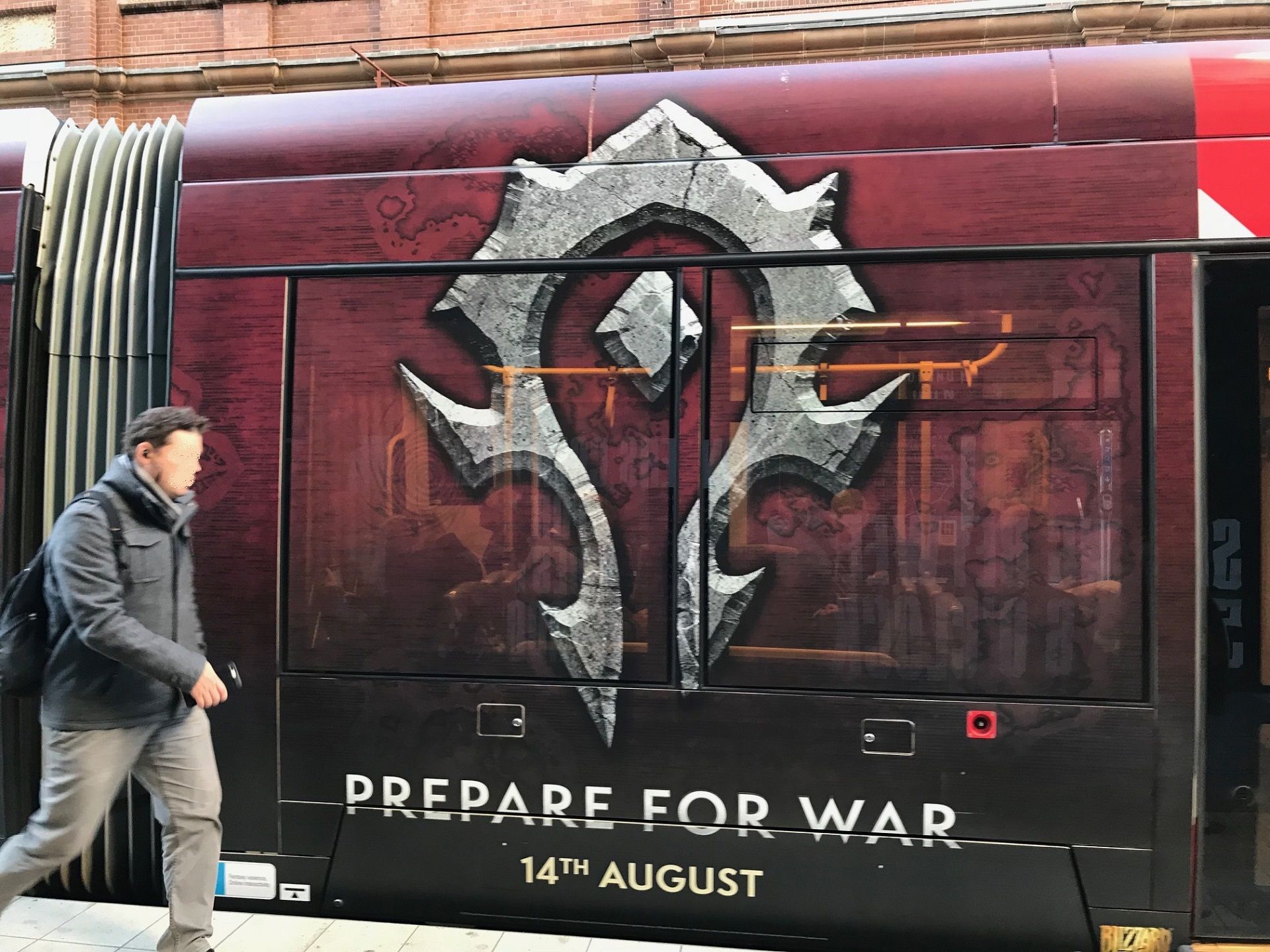 Classic. I was on it when BfA went live (the tweet storms were in full flight), so made sure I was in the right carriage too.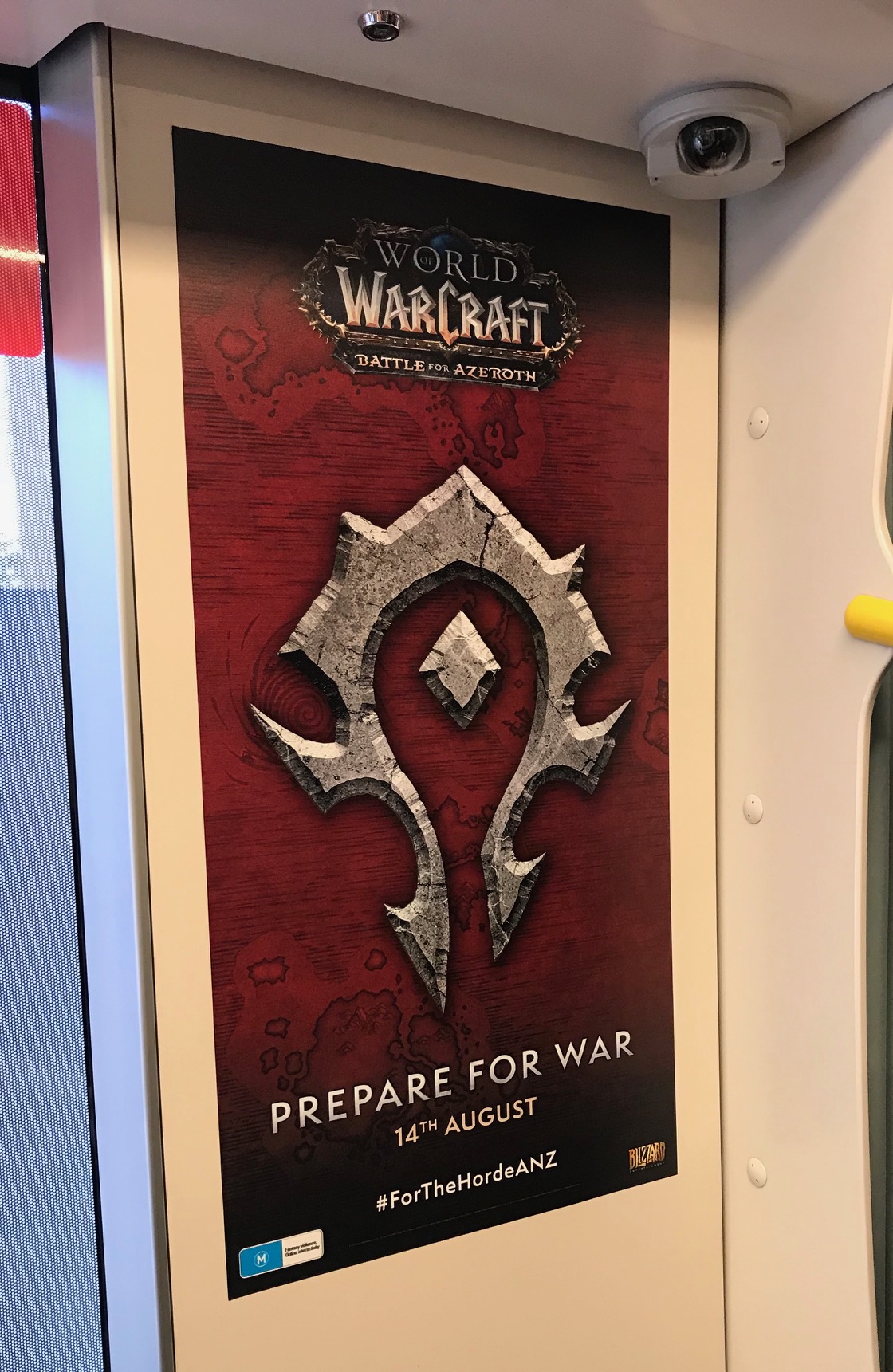 The tram was pretty full, but not nearly as busy as Brann. https://twitter.com/Shadesogrey/status/1029117435515789312 Have fun everyone!
---