2023-03-31
Our once-weekly raid finished Vault of the Incarnates this week with what turned out to be an easy first-run-of-the-night kill of Raszageth (after 56 prior attempts!).
Vault was our best raid yet in terms of boss progress — averaging 15 attempts per boss after being around 20 for Sepulcher, Sanctum, and Nathria. We probably had about 20 two-hour sessions spread over three months to get the clear. It's the first time we've cleared a raid before becoming overpowered with catch-up gear, which was a nice bonus (in lieu of any recognition from Blizzard for us Normal raiders!).
Only Raszageth gave us some pause, but it was a fight which slowly revealed itself as you understood what was required. Each phase initially appears impossible until suddenly it isn't and the next one takes its place. The first time we had the full team working in synch the boss fell with barely a whimper.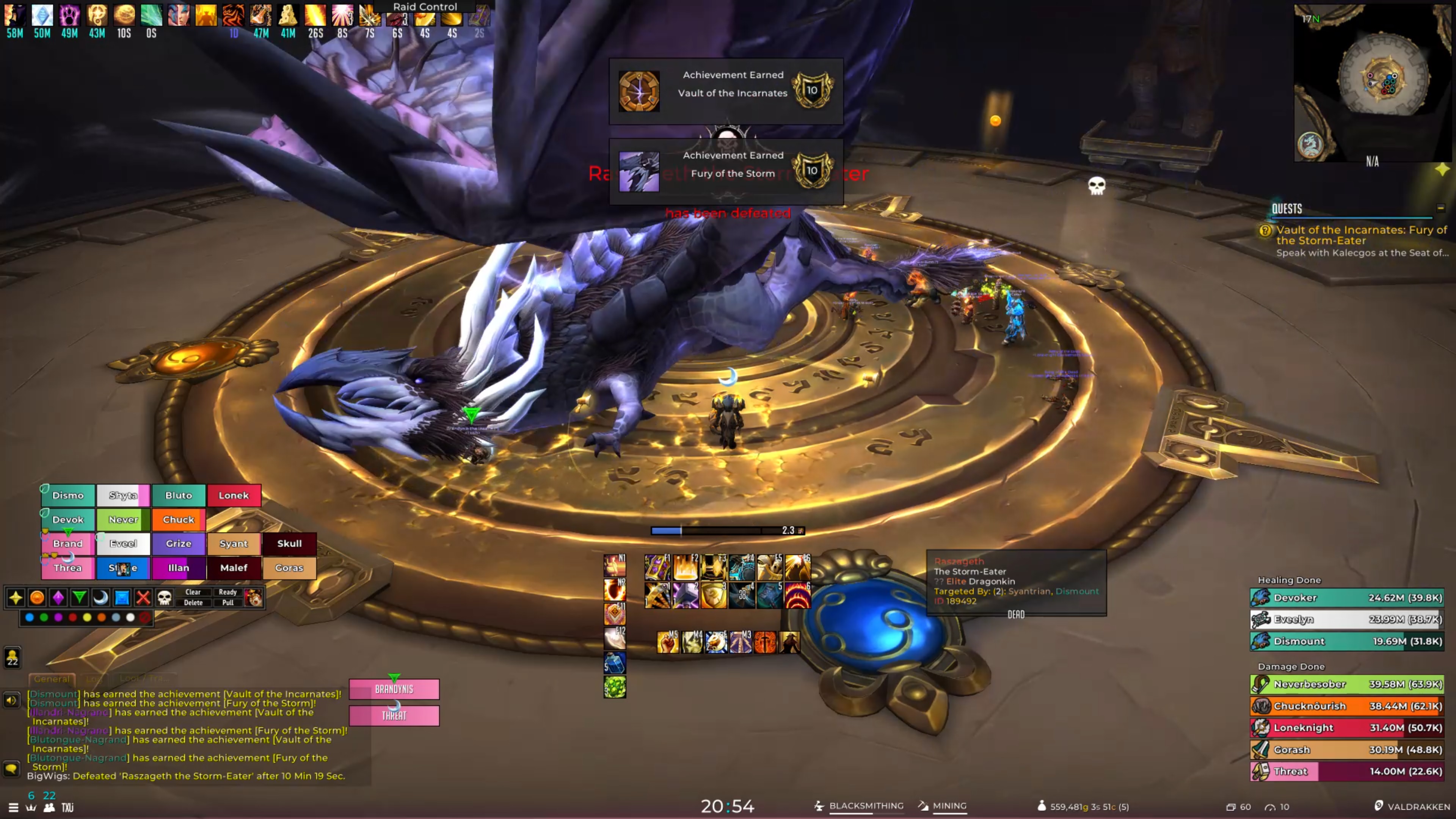 It was a good raid with a mix of fights, though nothing that matched Halondrus and Raszageth was far easier than Anduin. We surprised ourselves by one-shotting Kurog and only needed five tries at Broodkeeper (I was expecting weeks on both), whilst Dathea and (unexpectedly) Terros proved more of a struggle.
I do wish Warcraft raids had some of the more imaginative arenas seen in FFXIV, but even there round platforms are often all we get.
Dragonflight continues to be an excellent expansion and I'm looking forward to Aberrus — early indications are that it's going to be fun.
---